RCA Victor introduced a series of recorded operas and musical stories in 1945 and called them Victor Recordramas and RCA Victor Recordramas. The "most thrilling scenes of the opera" were said to be included in the record album along with its story.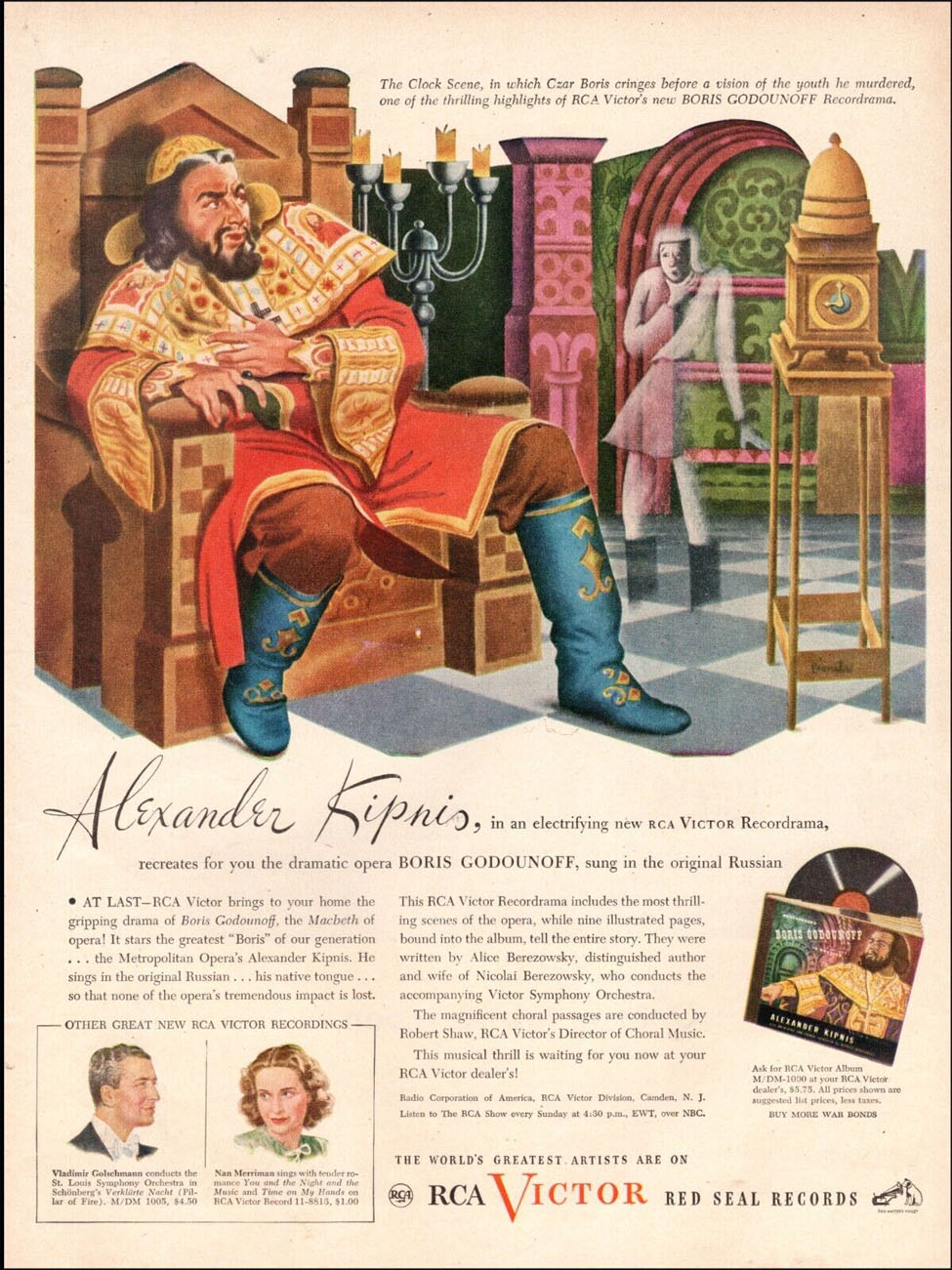 Boris Godounoff starring Alexander Kipnis, the greatest "Boris" of our generation" in the Macbeth of opera!" RCA Victor Album M/DM-1000, 1945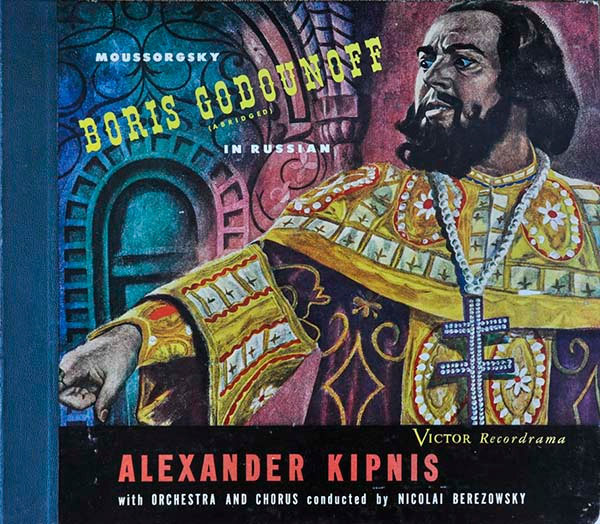 A 5-Record Set on 12" 78 RPM RCA Victor Red Seal Records in an Album Format named the Victor Recordrama.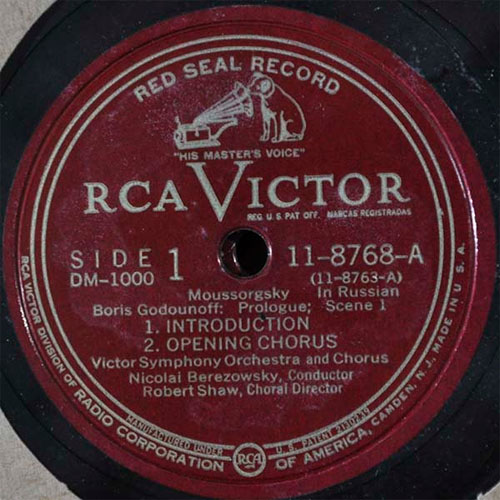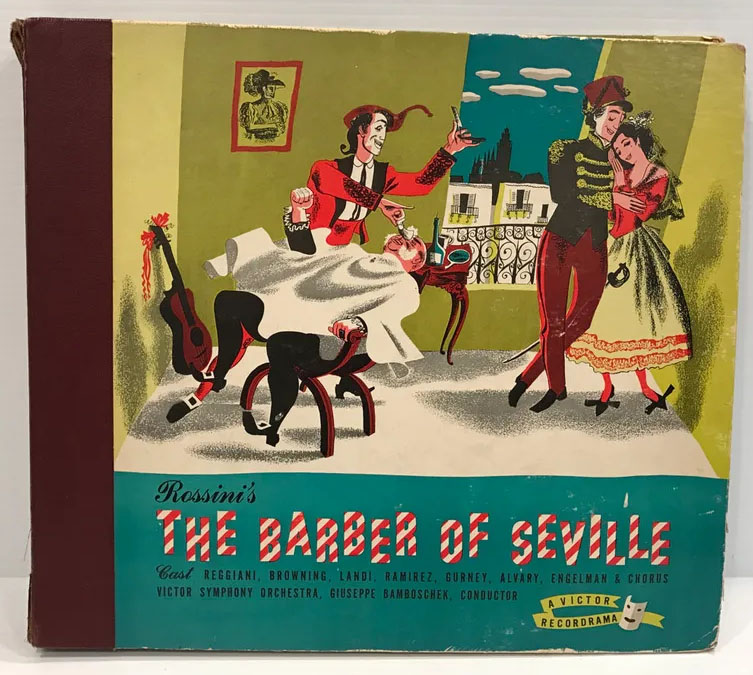 The Barber of Seville by Rossini, A Victor Recordrama 78 RPM seven 12" record set.

Carmen by Bizet, A Victor Recordrama 78 RPM record set album.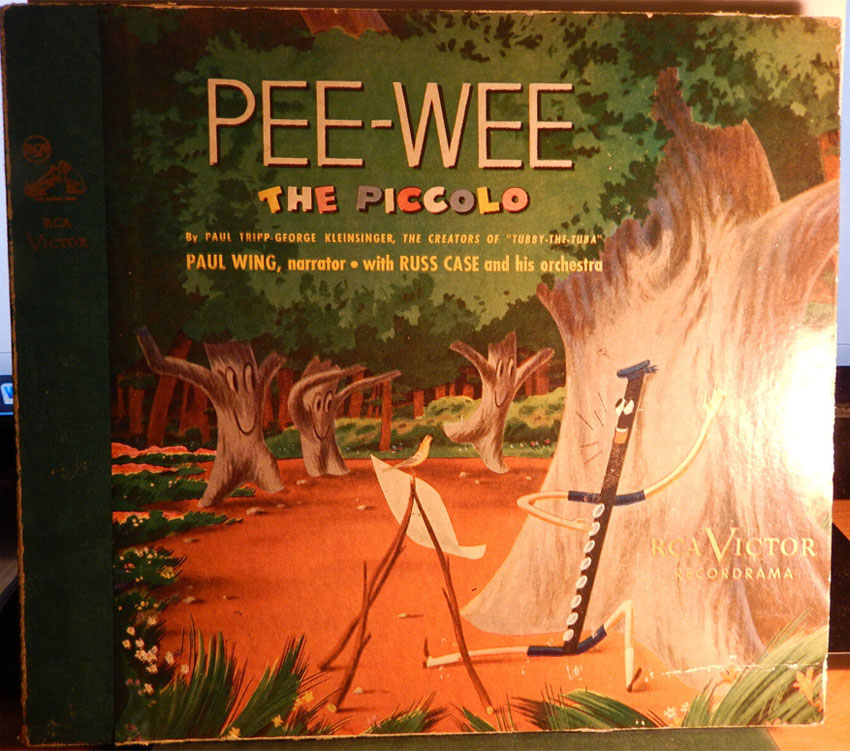 Pee-Wee The Piccolo, Paul Wing, narrator with Russ Case and his Orchestra, 1946 - RCA Victor Recordrama 78 RPM two record album. (RCA Y322)

Peter and the Wolf by Serge Prokofieff, Sterling Holloway, narrator, 1949 - RCA Victor Recordrama 78 RPM record album.

Non Recordrama Album/Records (1940's)

Compare the artwork of the following ads to the Boris Godounoff ad starring Alexander Kipnis, RCA Victor Album M/DM-1000 (1945) as examples of what preceded the introduction of the RCA Victor Recordrama. The Scheherazade album does not include the story like the Godounoff album and Ciribiribin is not an album but simply a record. Nevertheless, the intent of all to visualize the stories. "You will delight in the melodies" of Scheherazade..."you will picture Sinbad in his doomed ship...Seldom has Scheherazade been played with such floods of color, such vivid imagination." The style of these early 1940's RCA ads also includes the introduction of the section located in the bottom left of the Victor ad titled Other Great New RCA Victor Recordings which is also seen in the Godounoff Recordrama ad.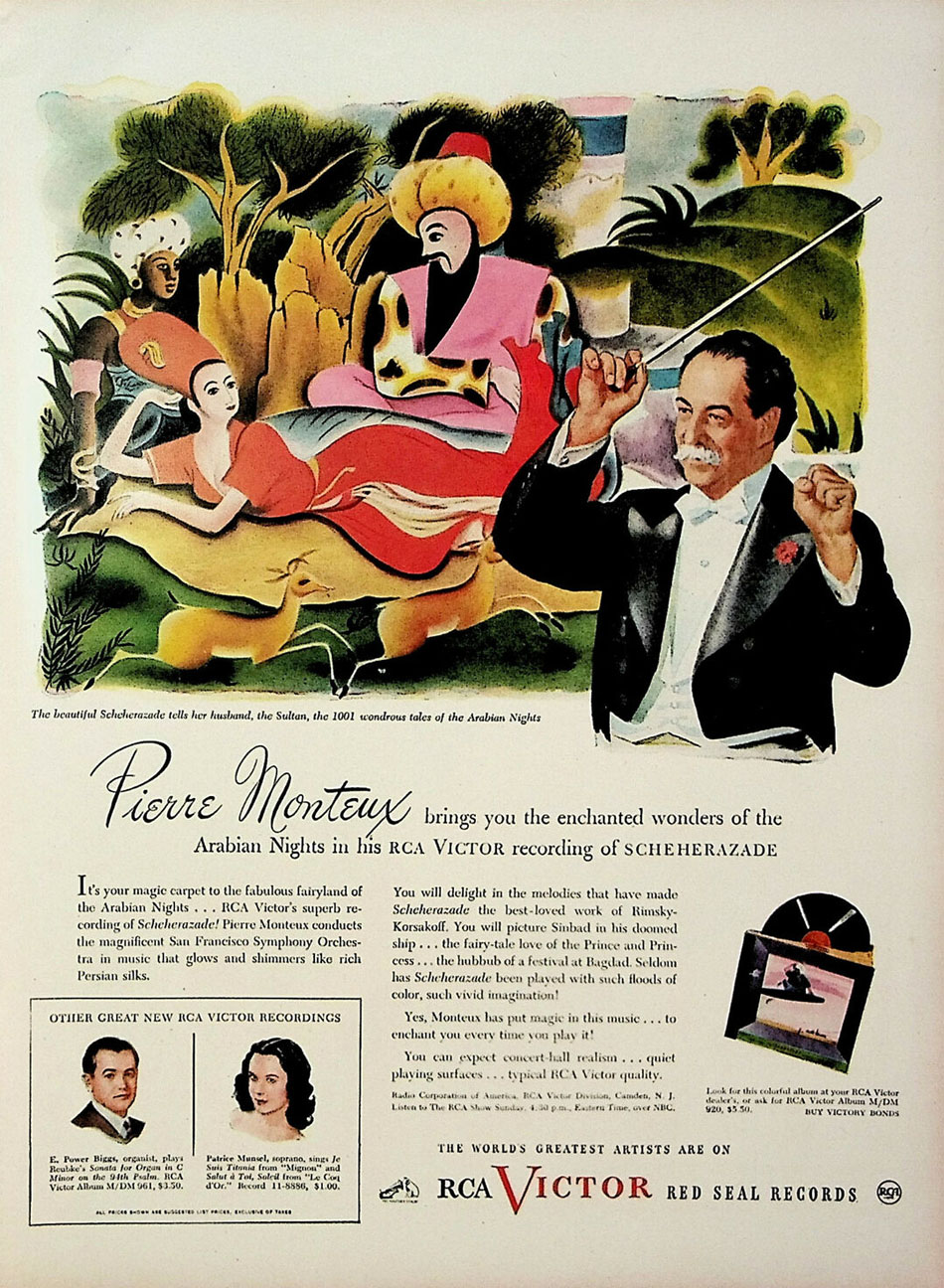 Scheherazade, RCA Victor Record Album M/DM 920, 1942 (5 record album 78 RPM)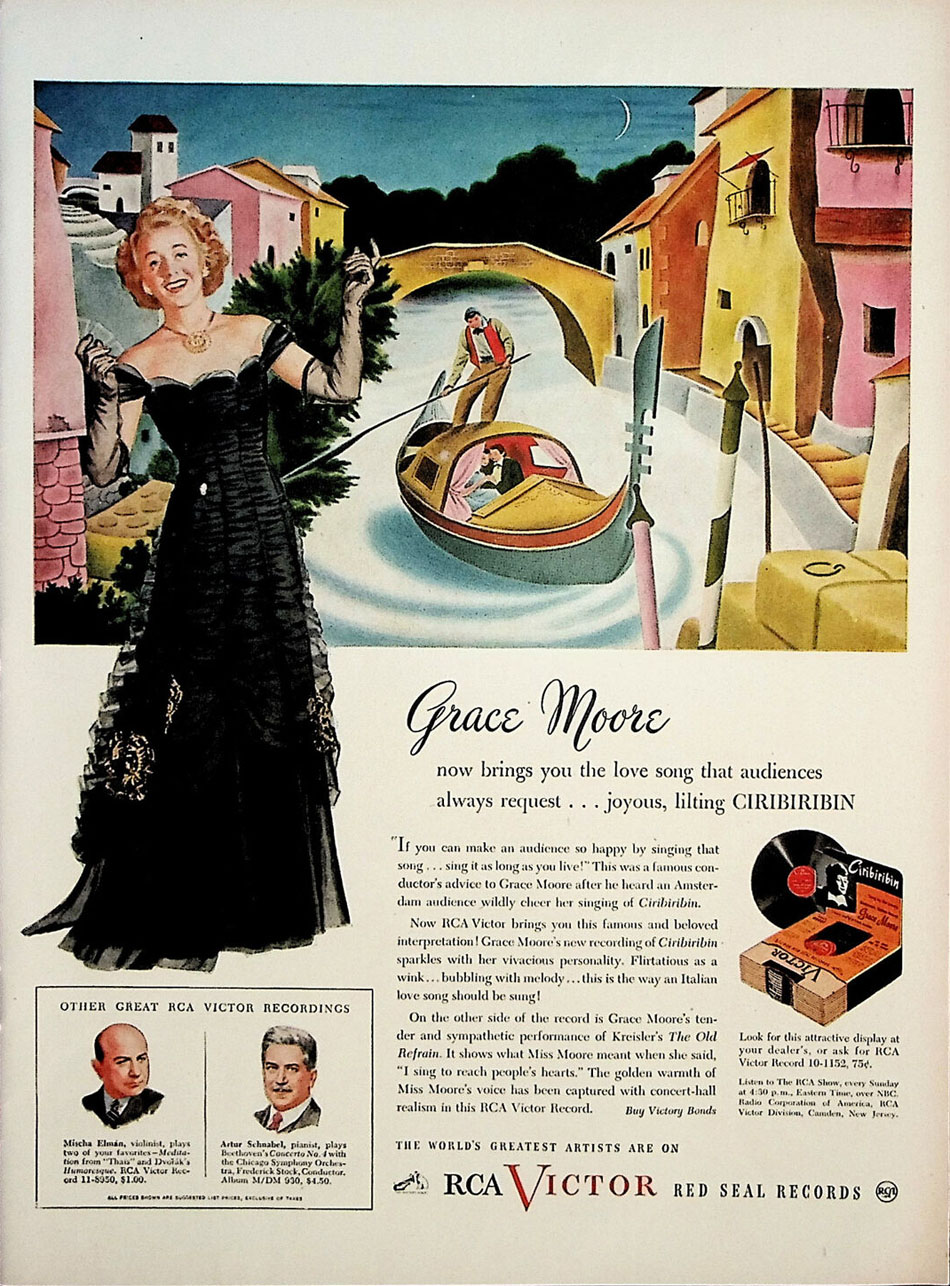 Ciribiribin, RCA Victor Record 10-1152