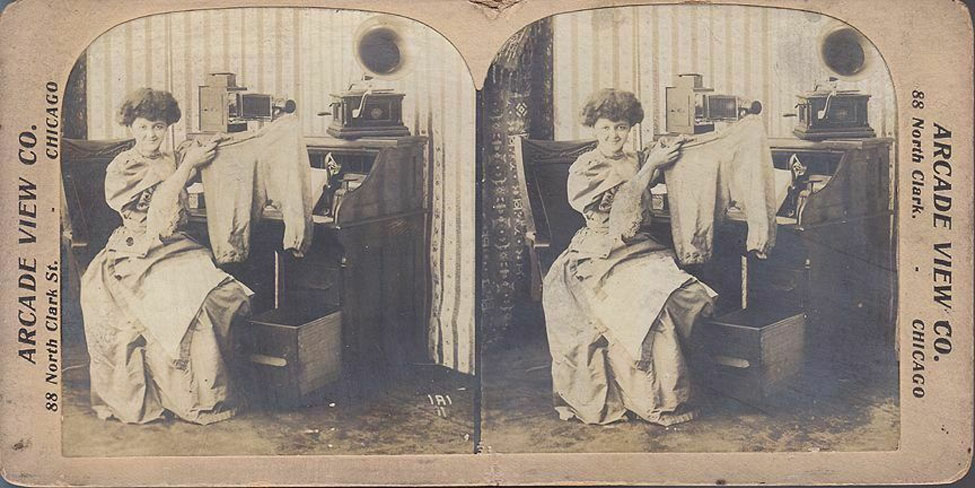 Arcade View circa 1910 (card believed to be made specifically for arcade use)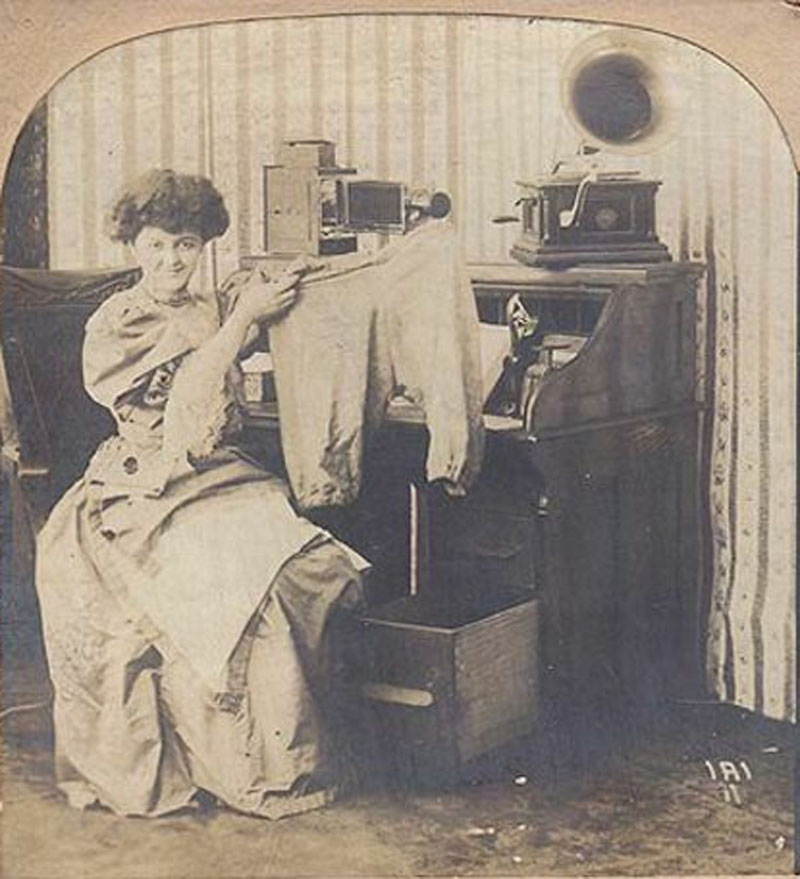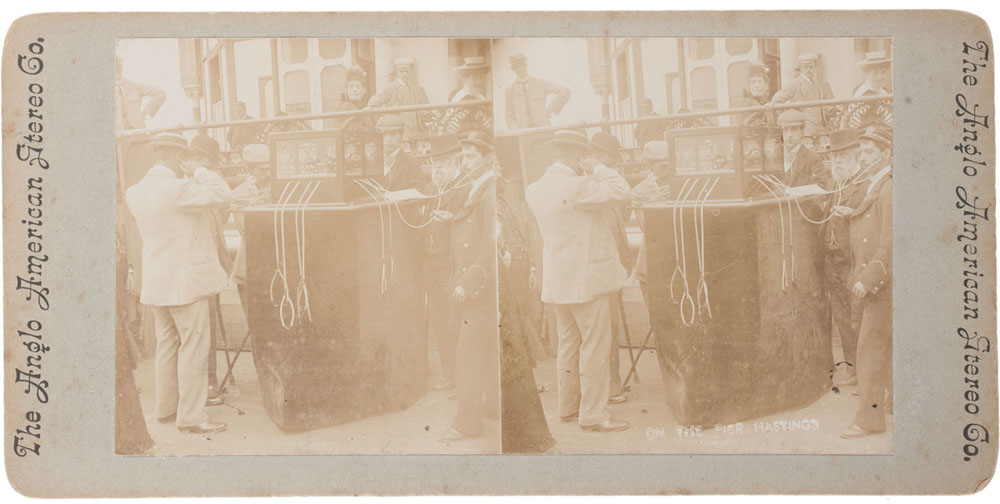 Listening to early phonograph "On the Pier Hastings" circa 1895 - Courtesy Cowan's Auction House.

Stereoview of a group of men standing on the Hastings Pier, listening to Edison's phonograph, which is mounted upon a large stand with listening tubes. Passersby look on as the men listen to the new invention. "On the Pier Hastings" is written in the negative at bottom right. Credited on mount to The Anglo American Stereo Company. (From the Steven Rowan Collection)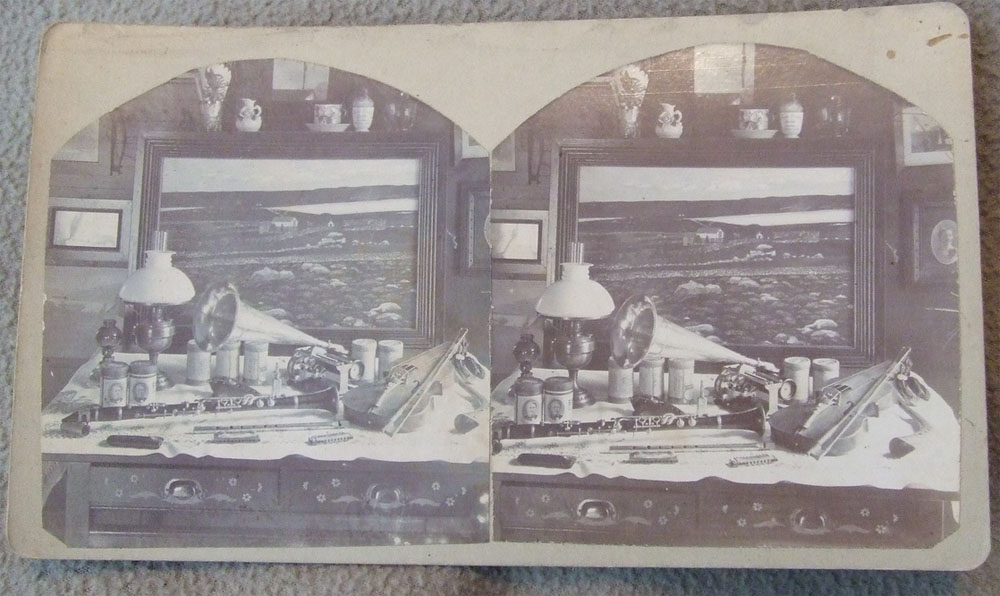 Columbia Cylinder Phonograph on dresser with Edison cylinder boxes - Photograph taken by Martin Morrison (Courtesy Collectors Weekly)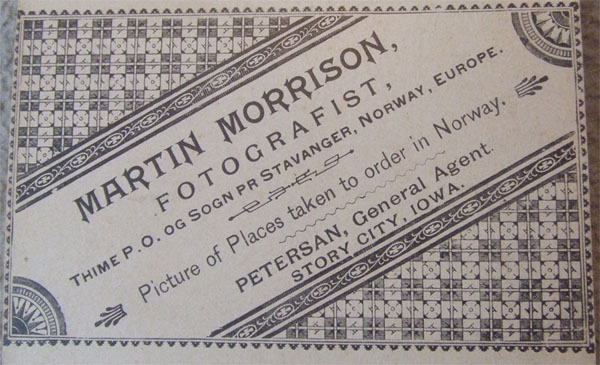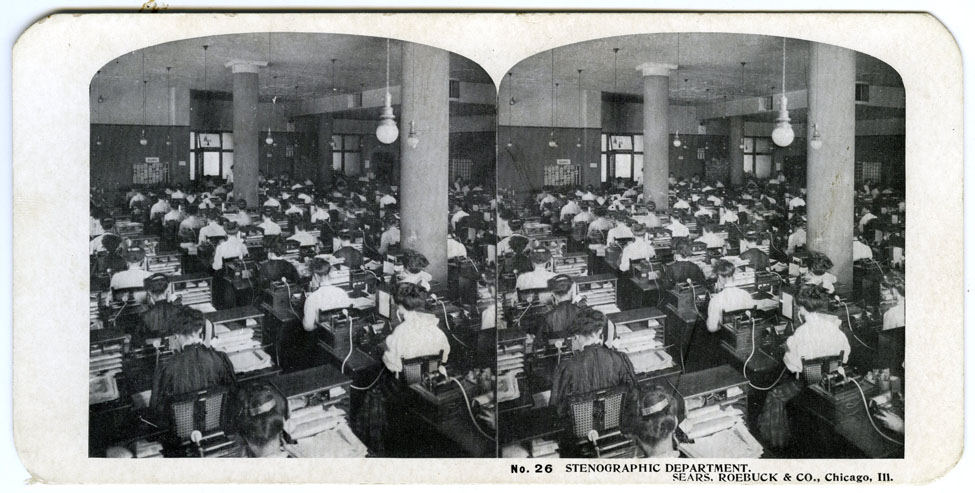 Sears Stenographic Department using cylinder Dictaphones, circa 1910.
Back of the card reads: In this room between 150 and 200 young women transcribe letters dictated from a graphophone.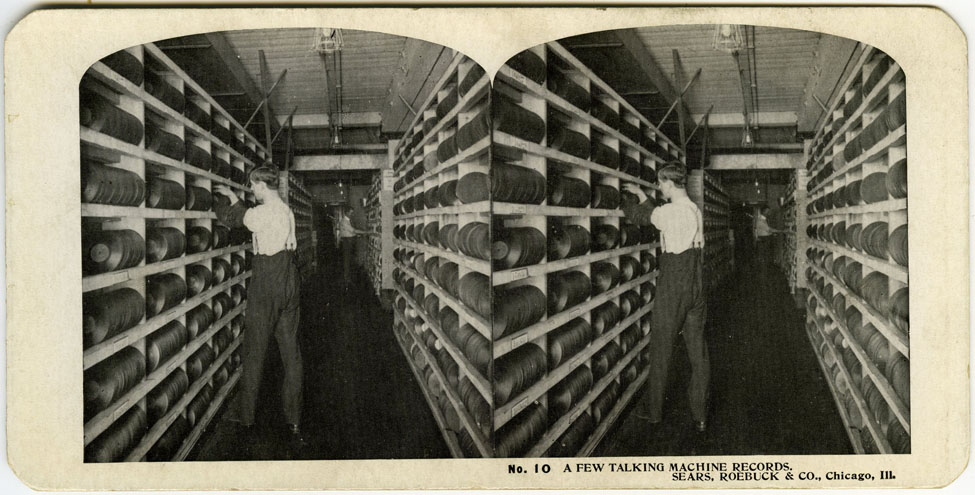 Sears Talking Machine Record Department, circa 1910.
Back of card reads: We are probably the largest dealers in talking machines and records in the US. We bought one million graphophone records in one order.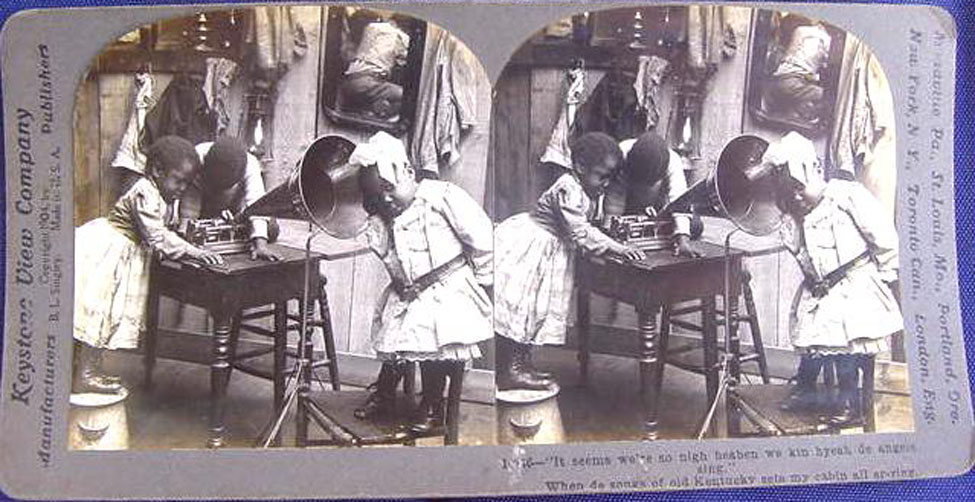 Keystone StereoView Card, circa 1904 (Disclaimer)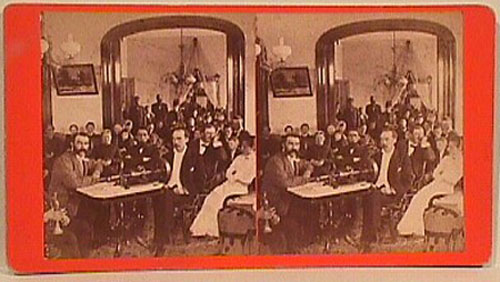 Stereoview card showing demonstration of Edison's tin-foil Phonograph circa 1878 (titled on back "Phonograph in Sanitarium Parlor", Battle Creek, Michigan) - Courtesy David Giovannoni, The Antique Phonograph, June 2918)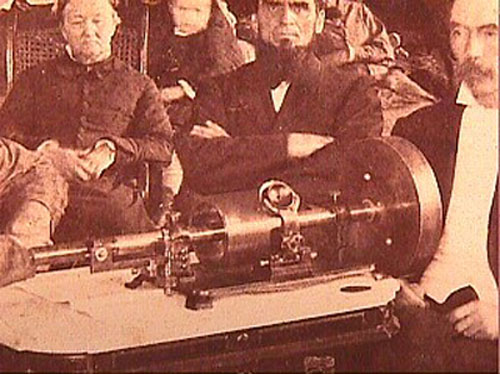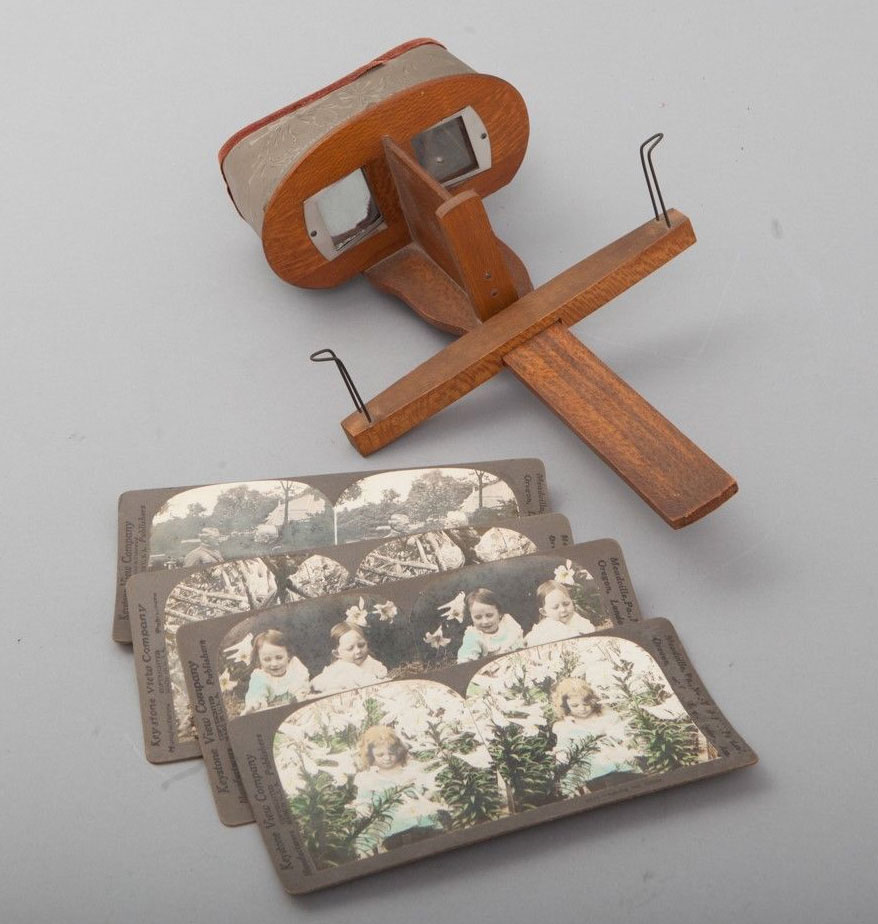 Cabinet Cards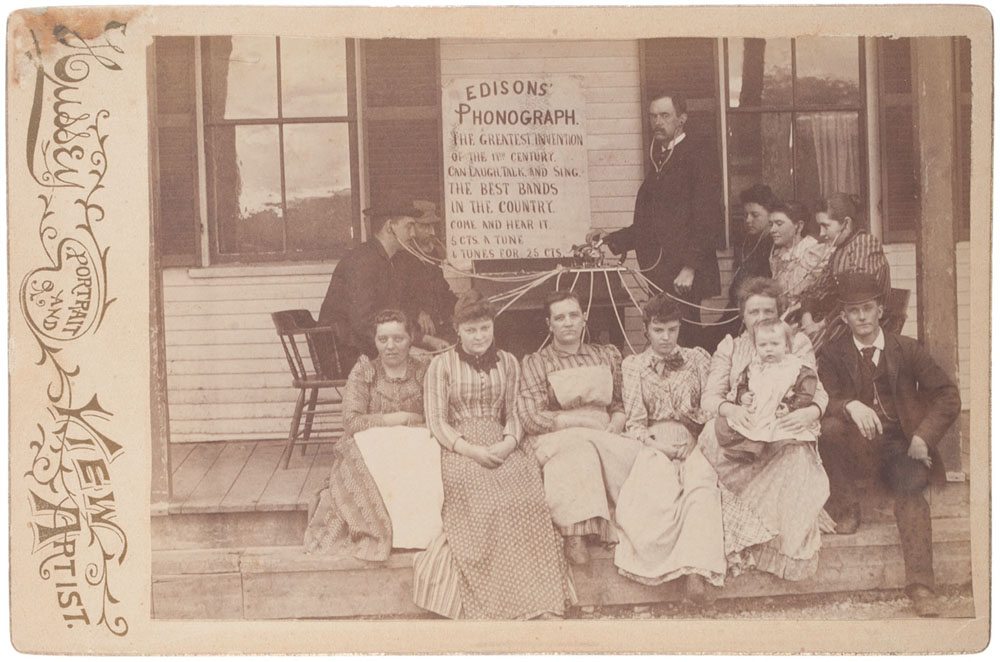 Cabinet Card circa 1899 - Courtesy Cowan's Auction House.

"Edisons' [sic] Phonograph. The Greatest Invention of the 19th Century. Can Laugh, Talk, and Sing. The Best Bands in the Country Come and Hear it. 5 Cts a Tune. 6 Tunes for 25 Cts." Credited on mount and verso to L.R. Hussey, Bingham, ME. (From the Steven Rowan Collection)