i-Phono Logos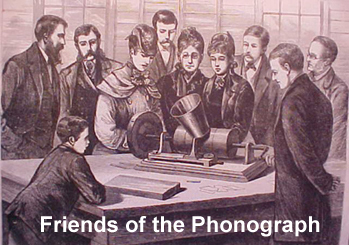 Phonograph related logos on the intranet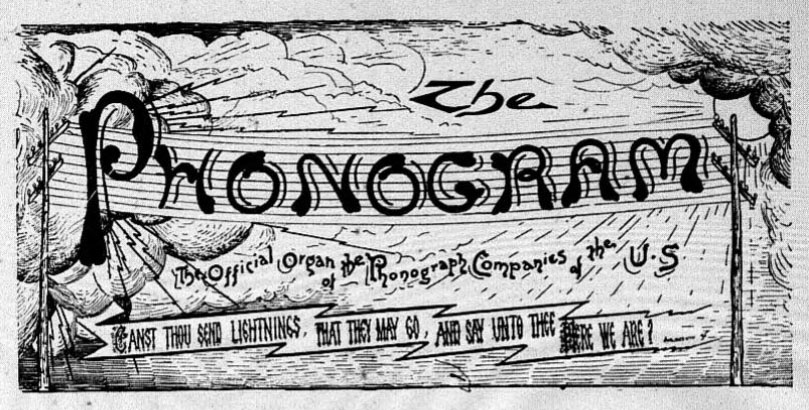 The Phonogram - The Official Organ of the Phonograph Companies of the US - 1891
The Oregon Territory Antique Phonograph Society (OTAPS, c.2006)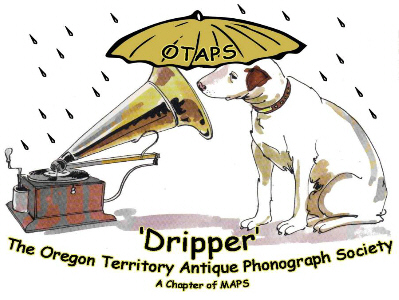 Antique Phonograph Society (APS)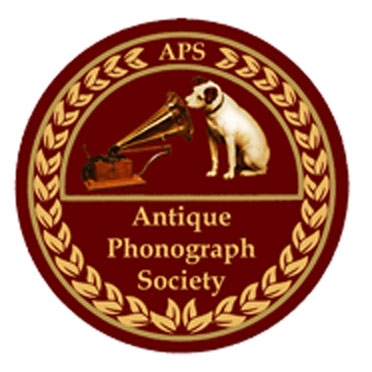 The Antique Phonograph Society is a worldwide society of collectors who share a passion for the preservation of antique phonographs and records.
With the merger of the Antique Phonograph Society and the Michigan Antique Phonograph Society, APS now includes material from MAPS (see below).
Michigan Antique Phonograph Society (MAPS)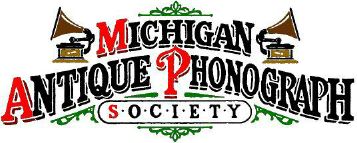 Old West Antique Phonograph Society (OWAPS)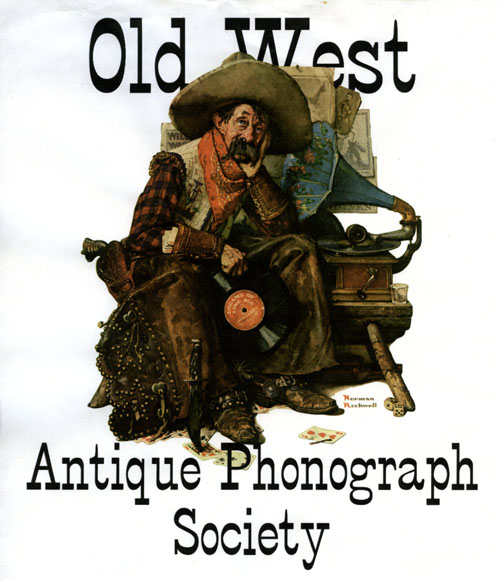 OWAPS logo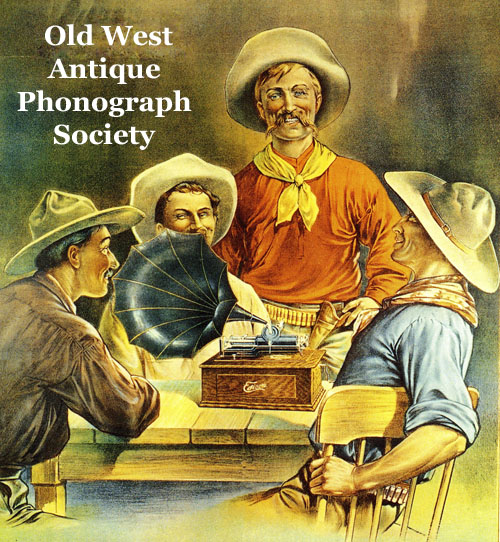 OWAPS Alt-logo adapted from Edison poster Form 1189, circa 1907 Courtesy of Nina and Dave Heitz

Friends of the Phonograph and Phonographia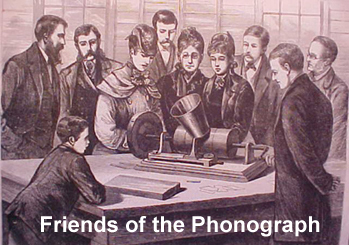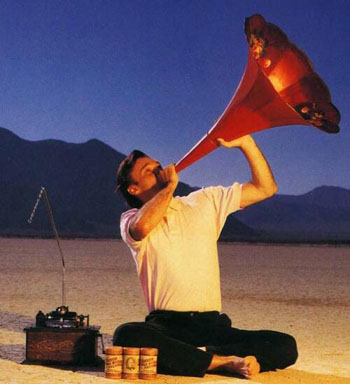 The Phonographia logo photo was taken by celebrated American photographer Douglas Keister for his 1990 book "Black Rock - Portraits on the Playa."
Canadian Antique Phonograph Society (CAPS)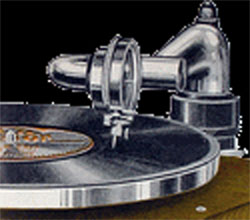 The interests of the Canadian Antique Phonograph Society (CAPS) range across all aspects of sound recording and its history: phonographs and gramophones, all types of sound recordings of historic importance, ephemera and related memorabilia. There is particular emphasis placed on the history of recorded sound in Canada.
Carolina Antique Music and Phonograph Society (CAMPS)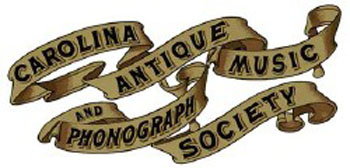 Southern Hospitality is what the Carolina Antique Music and Phonograph Society (CAMPS) is all about.
Wisconsin Cheeseheads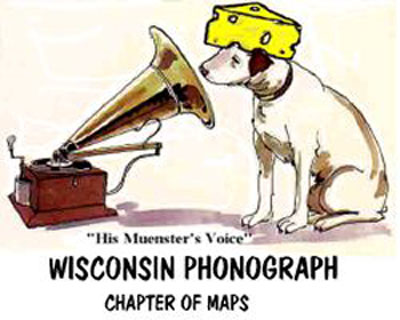 Tthe "Wisconsin Cheeseheads" is now WIMAPS (Wisconsin Illinois Musical Antique Phonograph Society)
Michigan Antique Phonograph Society (MAPS)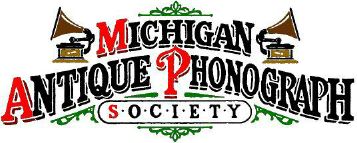 Mainspring Press - Facebook

High Intelligence Office - Facebook
Location:https://www.facebook.com/HighIntelligenceOffice?ref=stream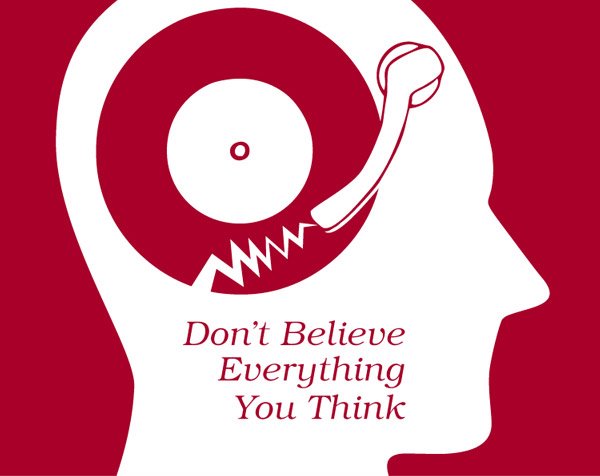 Antique Audio LLC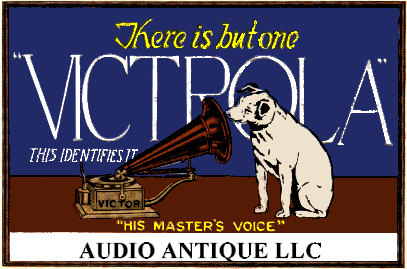 Montana Phonograph Company

Gettysburg Antique Phonographs
BackTrack Records Vintage Music (2011 - No longer a site)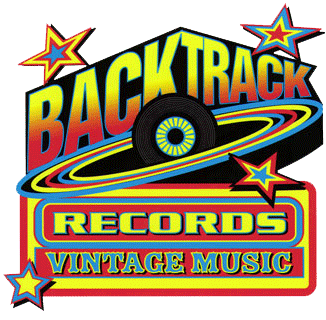 Vinyl Renaissance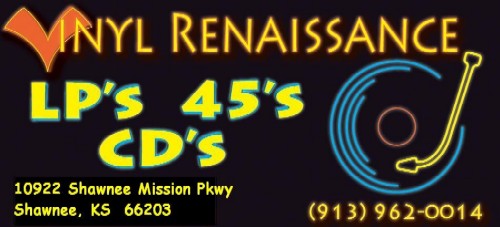 Vinyl Renaissance Kansas City's Best Record Store (2009)
Vinyl Renaissance is a real bricks and mortar record store, with employess ready to help you with your music selection or equipment repair
Hoosier Antique Phonograph Society (HAPS)

California Antique Phonograph Society (CAPS)

California Antique Phonograph Society (CAPS)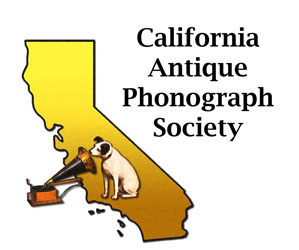 The Virtual Victrola

The Vintage Phonograph Society of New Zealand

See Phonograph.org.NZ Home page and back issues of their Journal
Cat Listening to Gramophone (c.2006)
Trades78 Ebay Store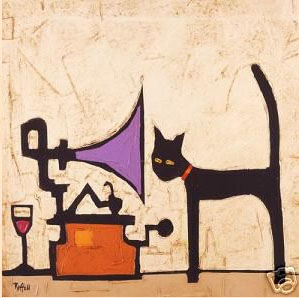 Document Records

Phonoland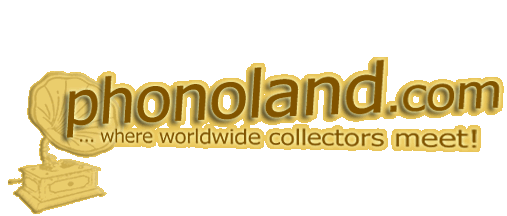 The City of London Phonograph & Gramophone Society

The City of London Phonograph and Gramophone Society was formed in 1919 as the London Edison Society and is the senior recorded music society in the world. The banner shown celebrates the 90th anniversary of the society.
Ted Staunton's 78 RPM record label gallery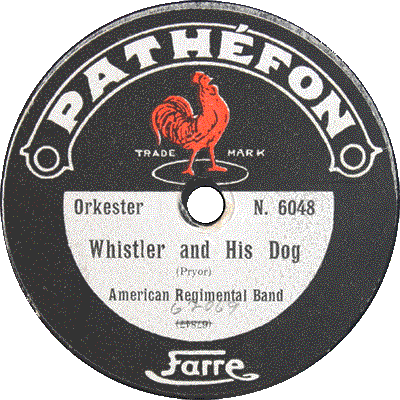 Dismuke' Virtual Talking Machine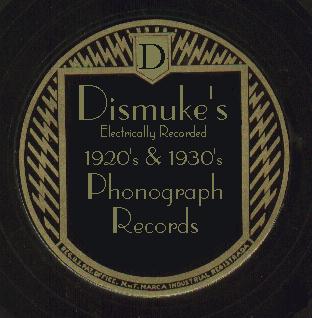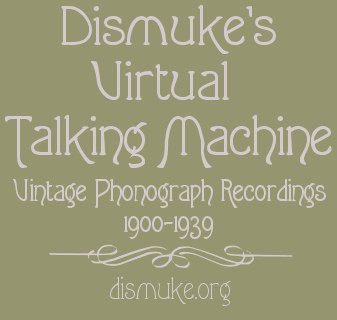 Le Grenier Musique
A small business that specialises in the development of artistic careers in music. Owner and Director Carol Doucet and her team work in artists' management, booking and production of shows, administration of publishing rights in music, production of CDs, and media relations. Le Grenier musique works all over Canada, and in some parts of the USA and Europe.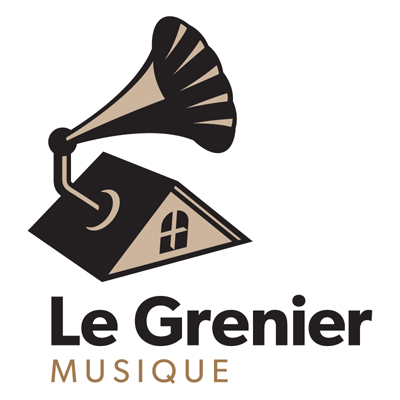 Wolverine Antique Music Society
Silverton, Oregon: The "Wolverine Antique Music Society" was formed for the promotion, preservation and proliferation of music originally recorded using analog means at 78 revolutions per minute, (or there abouts).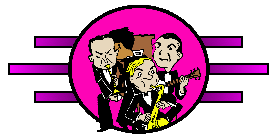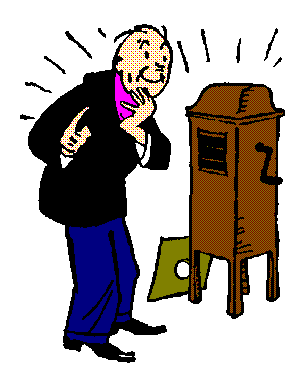 Nipperhead

Phonophan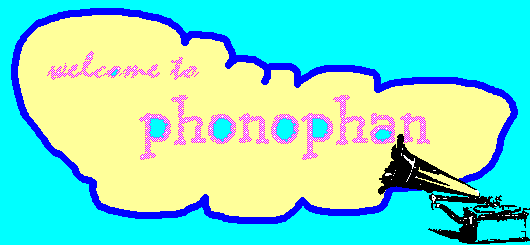 Phonophan is the Web site of noted recorded sound historian and much-published author Tim Fabrizio, dedicated to preserving, understanding and purveying antique phonographs, talking machines, gramophones, Victrolas, graphophones, and related items such as Edison, Victor, Columbia, Zonophone, Berliner, Brunswick, RCA, Talkophone, collectible records, cylinders and 78s, needle tins, Edison memorabilia, "His Master's Voice" Nipper the dog, and morning glory horns.
The Gramophone Doctor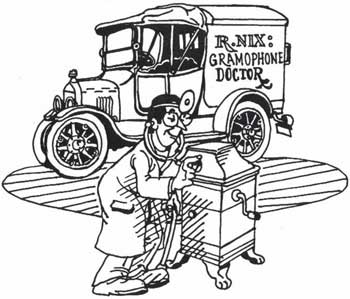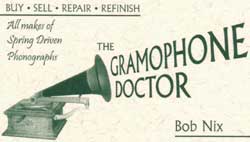 Guido's Musical Antiques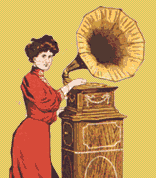 Tim's Phonographs and Old Records

Wyatt's Musical Americana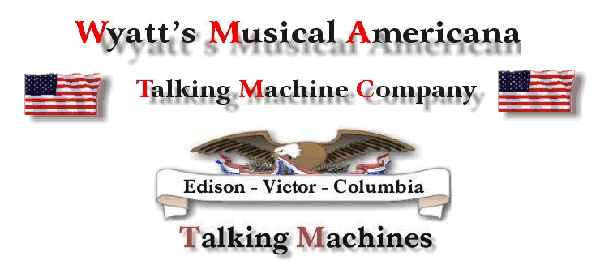 Phonograph Society of NSW Inc.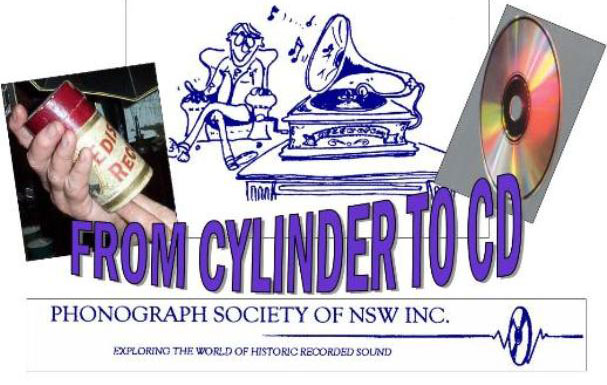 Massachusetts Old Colony Antique Phonograph Society
Said the Gramophone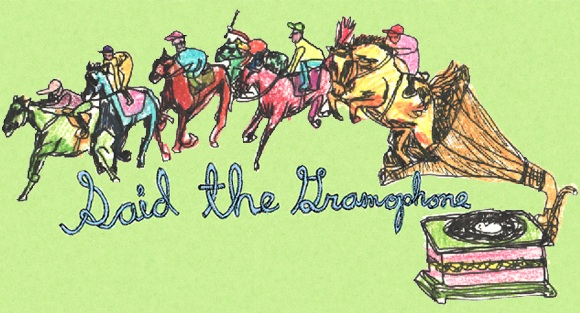 Said the Gramophone is a daily sampler of songs. Said the Gramophone launched in March 2003.
The authors post that it "was one of the world's very first mp3blogs...all tracks are posted out of love. please go out and buy the records!"
Needle to the Groove Record Shop - Fremont, CA
Facebook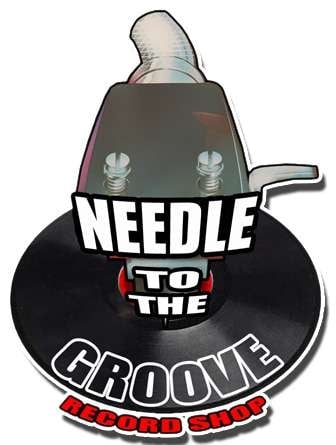 Dusty Groove, Chicago, IL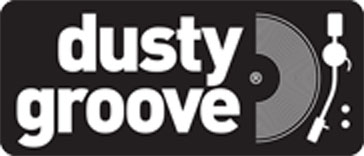 Mad Platter - Claremont and Riverside, CA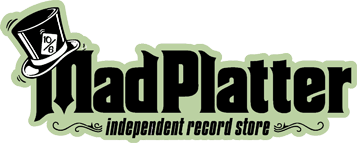 Vinyl of the Day, 2013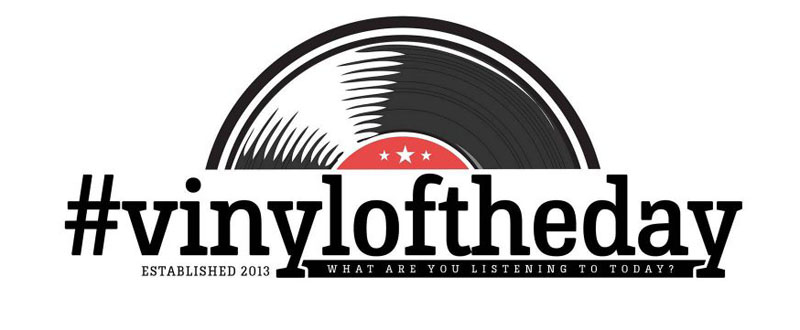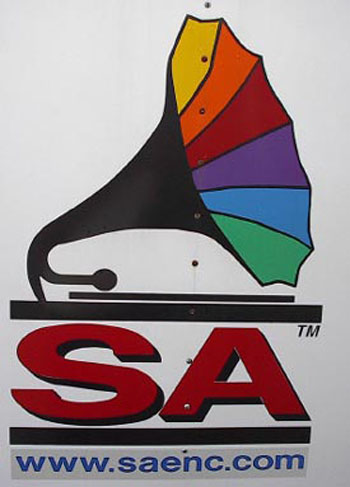 Sound Audio
Michael Cumella's Crank-Up Phonograph D.J. Experience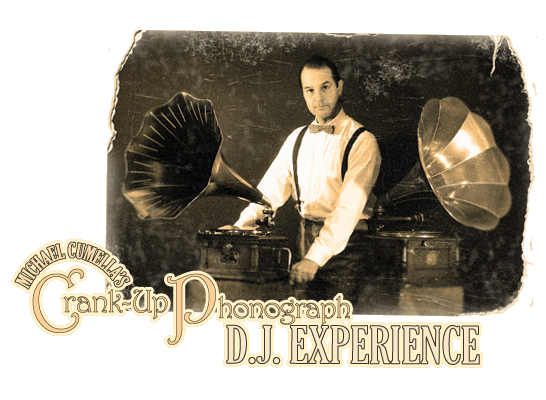 Victrola Coffee Roasters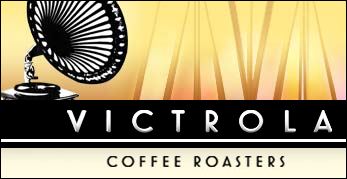 This Seattle, WA coffee shop has the following to say about its name:
Our Story From the beginning, Victrola, named for the popular home phonograph of the 1920's, embraced the liveliness, exuberance and fun of the Jazz era. In our popular imagination the roaring 20's represent excess, prohibition, flappers, and speakeasies. The era's fingerprints mark much of what we do, from our passion for live vintage jazz to our cafes unique architectural charm.
Lagunitas Brewing Company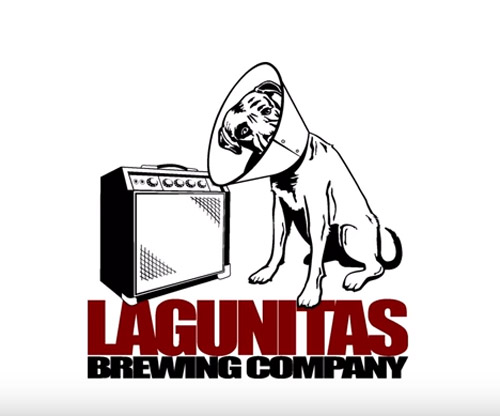 Phonogalerie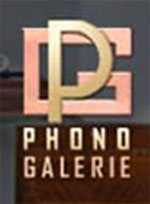 The Phonogalerie in Paris is a showroom where visitors can discover "talking machines" and recordings from every period, as well as books, posters, advertising materials and all kinds of other documents.
Phonographia