The telephone and the phonograph have a close history including the use of "Hello." See Phonographia's Hello or Ahoy for more details. Click on any postcard below to see larger copy.
"Hello Girls was first coined for female telephone switchboard operators in the US, and was the common term used for women who would greet callers with "hello" when they rang the switchboard instead of dialling another telephone number directly." Wikipedia
Mark Twain's A Connecticut Yankee in King Arthur's Court written in 1889 is an early example of using the word 'Hello" and "hello-girl" in the context of the telephone: "The humblest hello-girl along ten thousand miles of wire could teach gentleness, patience, modesty, manners, to the highest duchess in Arthur's land." Wikipedia
Postcard 1909

Postcard by F. Earl Christy, ca. 1910's

May 2, 1909 postcard sent to Miss Eva Saylor, Daykin, Nebr

Postcard ca. 1915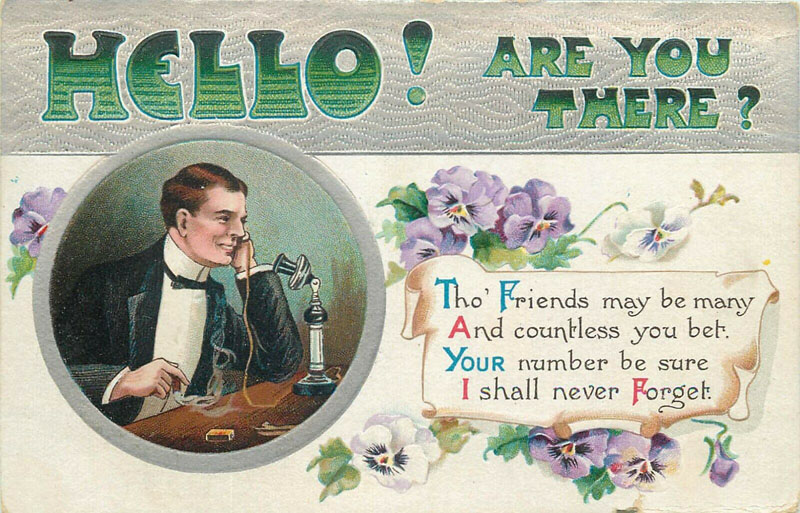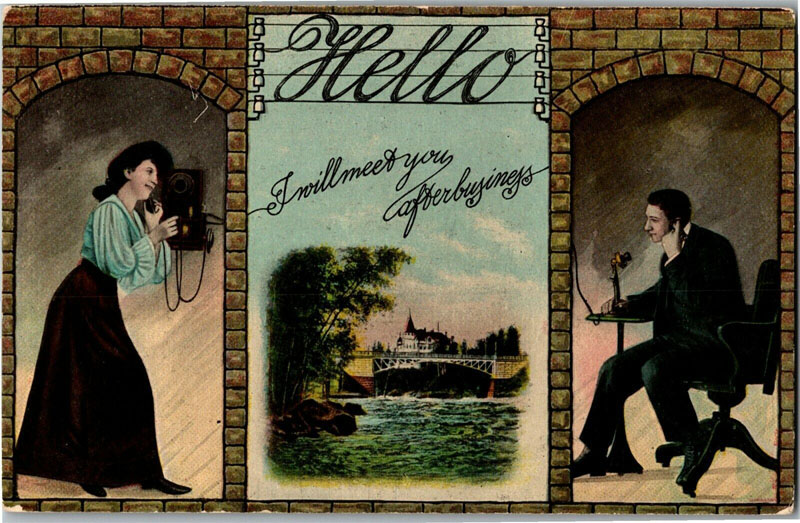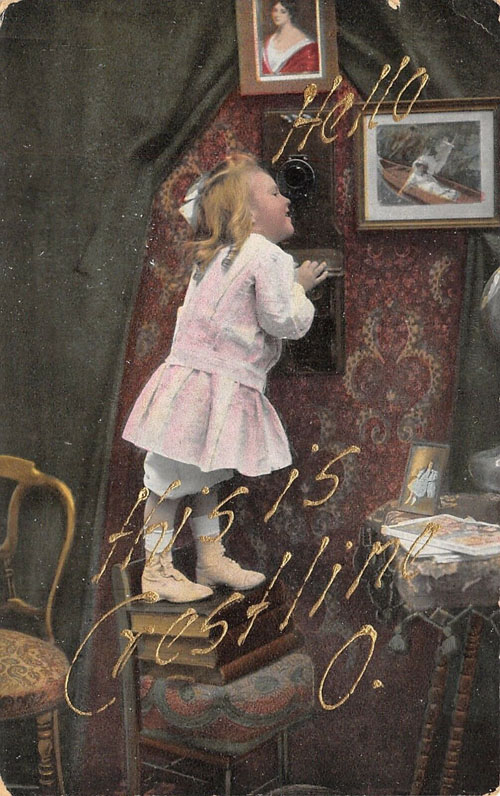 Postcard 1909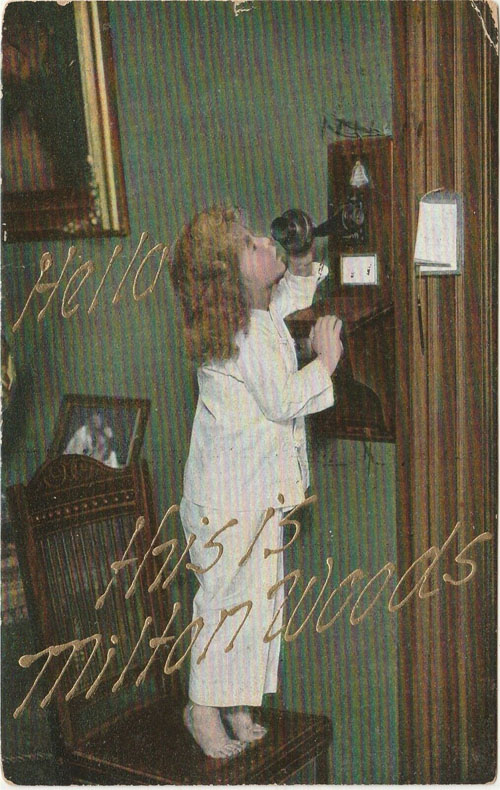 Postmarked Milton, PA 1909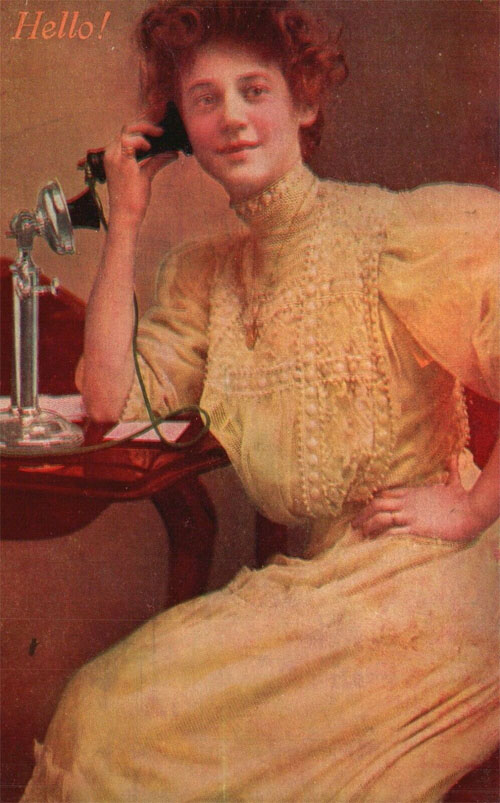 Hello! 1908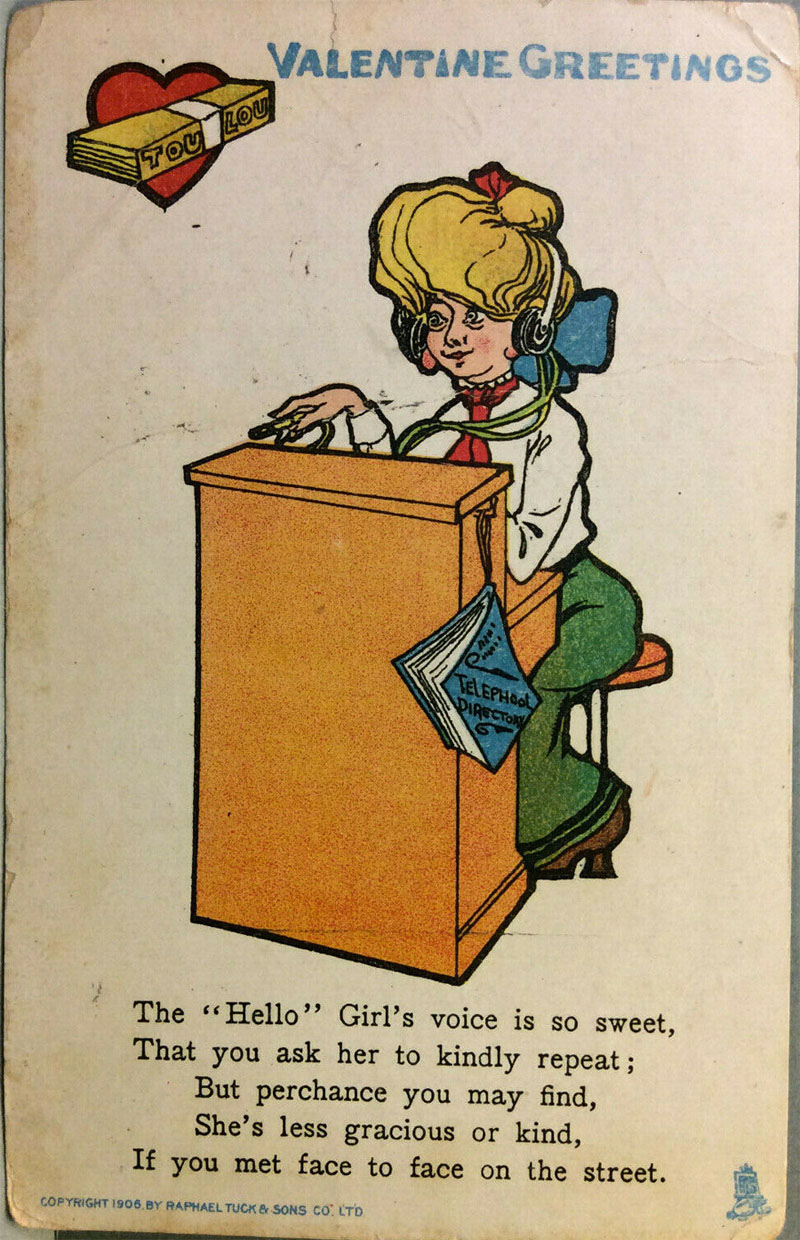 1910 Postmarked "Hello" Girls Valentine's Day card, 1906 Raphael Tuck & Sons Co.

Phonographia