Earliest sheet music with Telephone on cover & 'Hello' lyrics inside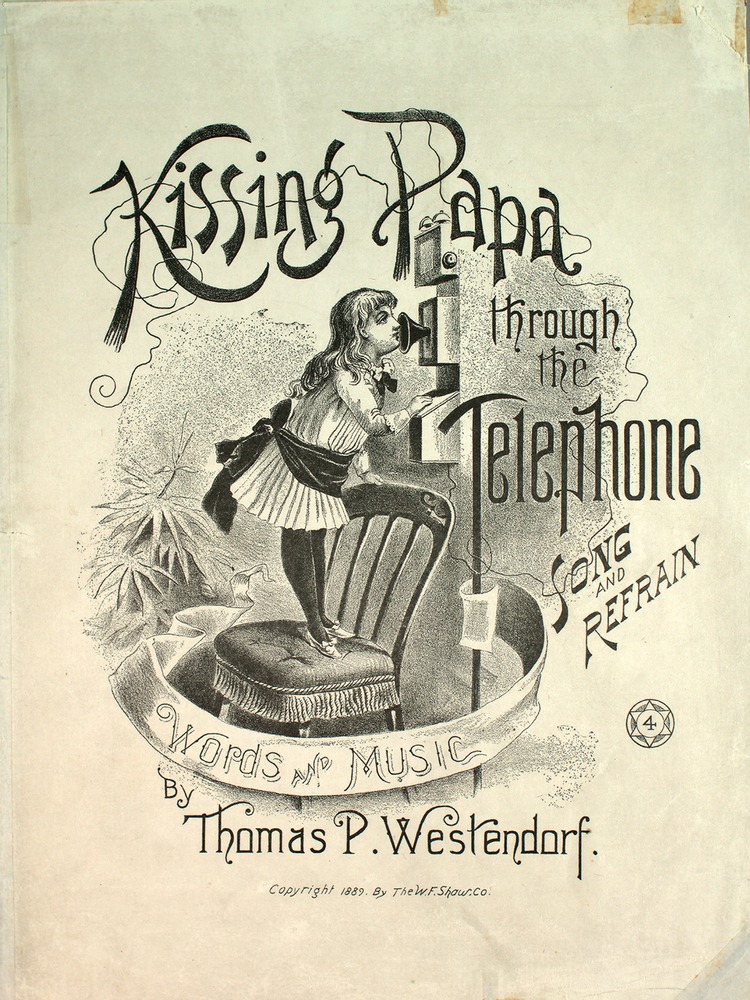 Kissing Papa through the Telephone, The W.F. Shaw, Co., 1889
Sheet music starts with 'bell ringing," a "Hello! hello! and then the opening lines of the song:
Papa's gone away to be gone all day, And he left me in my bed sleeping all alone.
Now his parting kiss, he'll be sure to miss, So I'll send it to him thro' the Telephone...
Courtesy Lester S. Levy Sheet Music Collection, Johns Hopkins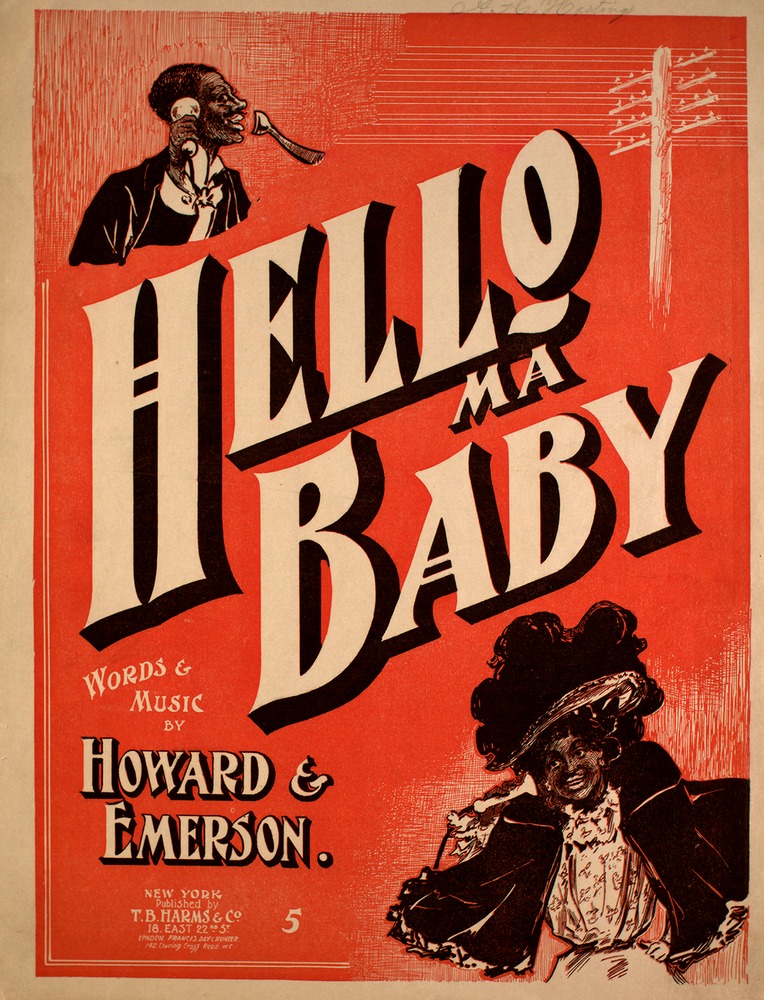 Hello Ma Baby, T. B. Harms & Co., New York 1899
Courtesy Lester S. Levy Sheet Music Collection, Johns Hopkins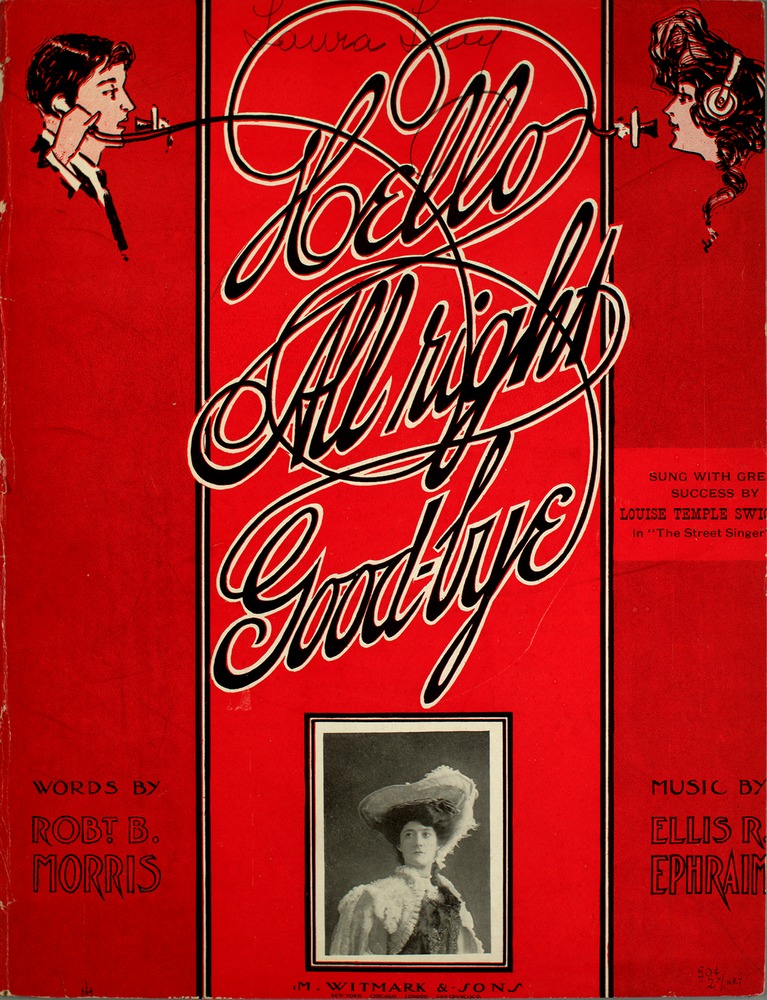 Hello All right Good-bye Mr. Witmark & Sons, New York 1905
Courtesy Lester S. Levy Sheet Music Collection, Johns Hopkins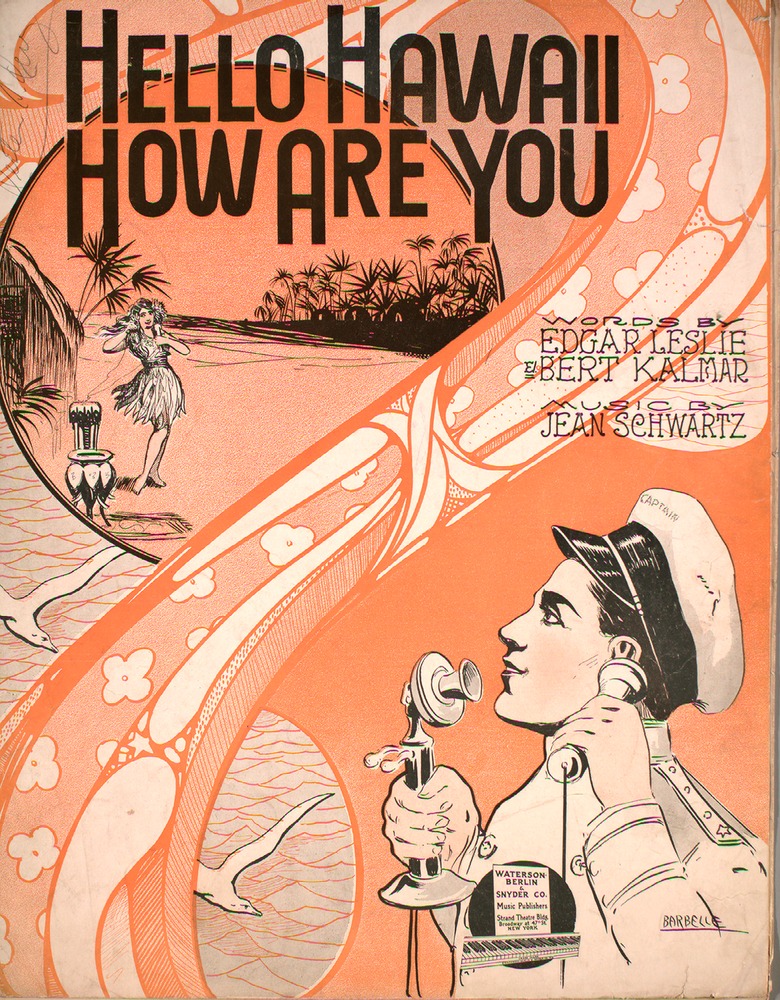 Hello Hawaii How Are You Waterson, Berlin & Snyder Co., New York 1915
Courtesy Lester S. Levy Sheet Music Collection, Johns Hopkins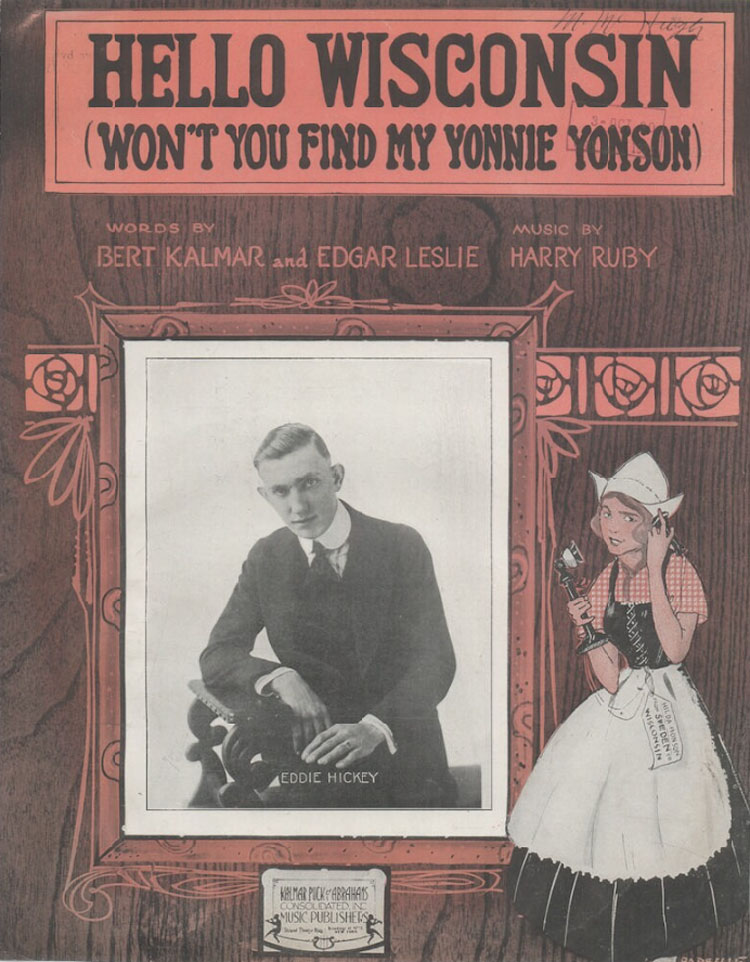 Hello Wisconsin Kalmar, Puck and Abrahams, Consolidated, Inc., ©Canada, 1917 (Library of Congress)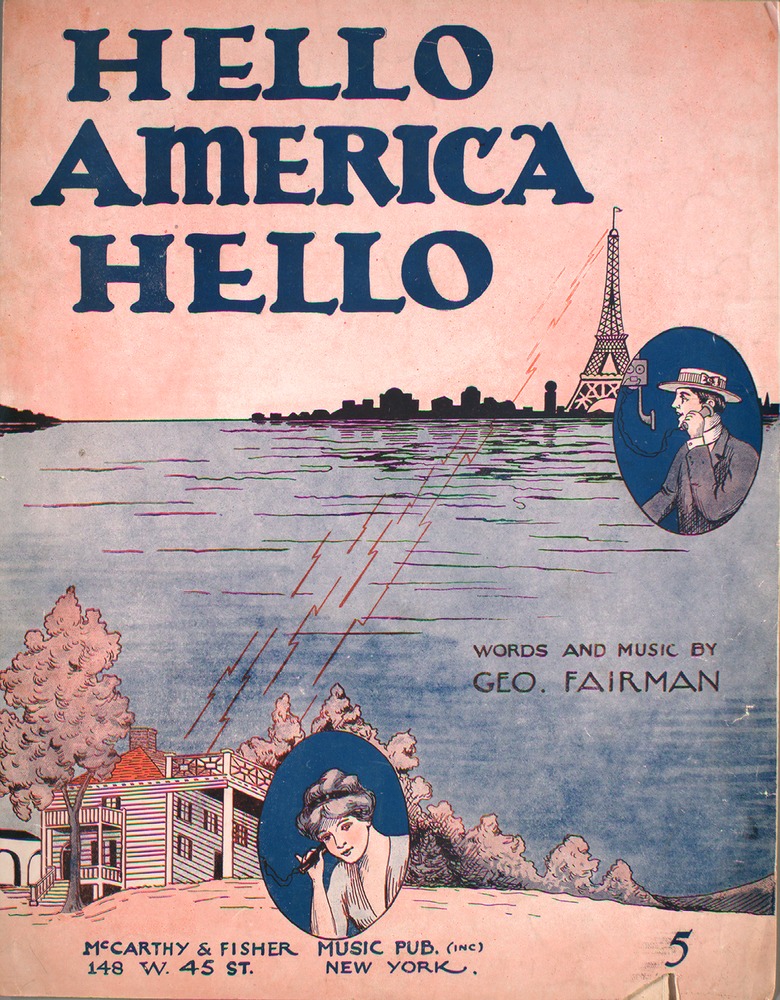 Hello America Hello McCarthy & Fisher Music Publ. (Inc), New York 1917
Courtesy Lester S. Levy Sheet Music Collection, Johns Hopkins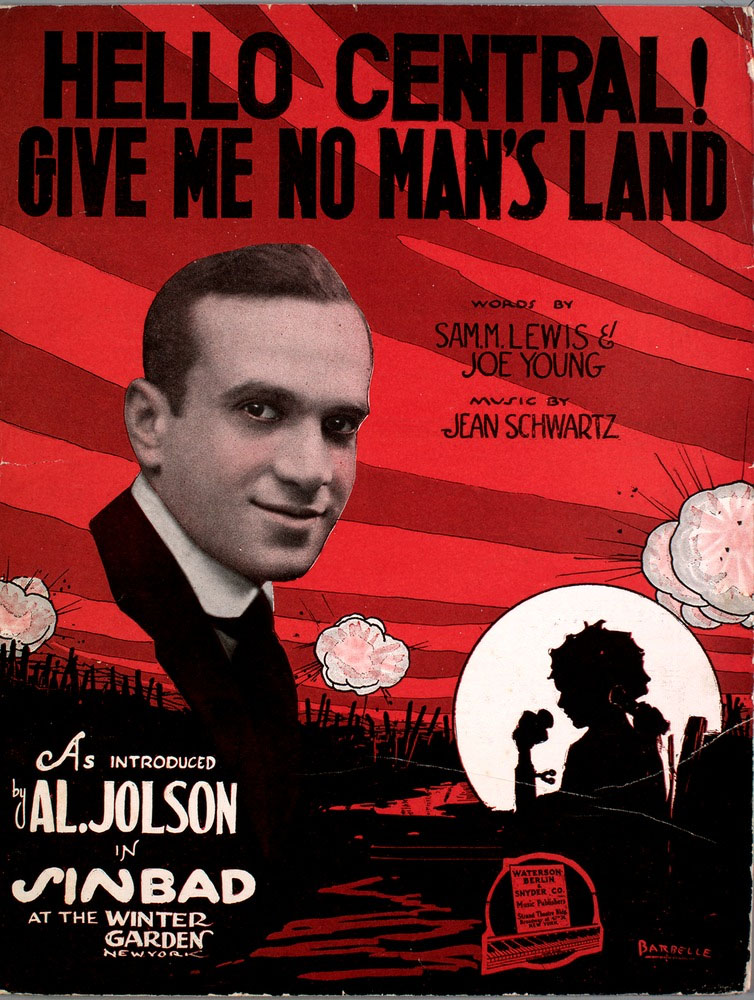 Hello Central! Give Me No Man's Land Waterson Berlin & Snyder, Co., New York City, 1918
(Courtesy Lester S. Levy Sheet Music Collection, Johns Hopkins)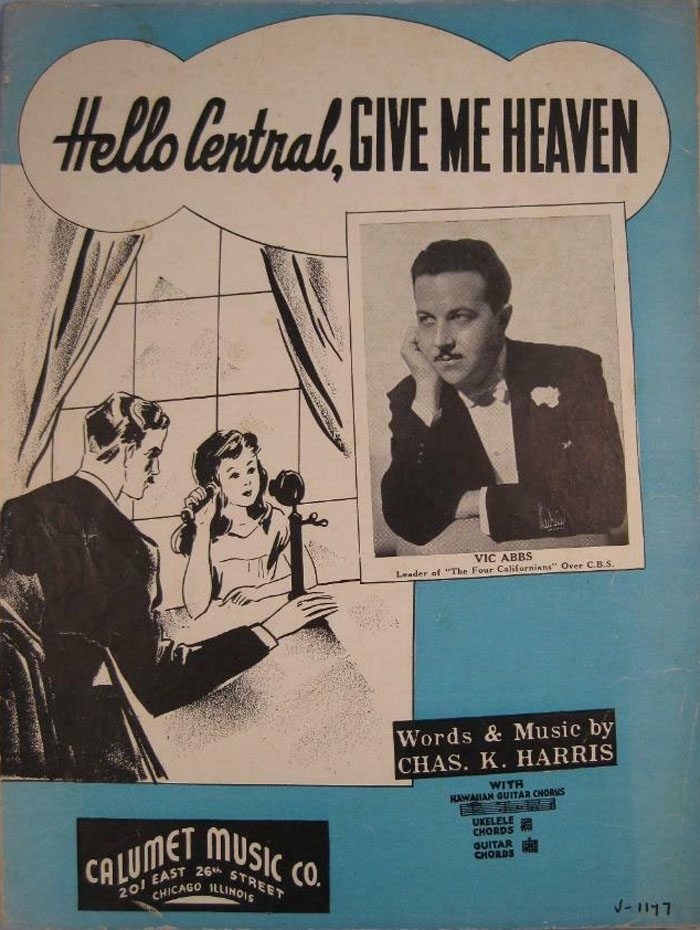 Hello Central, Give Me Heaven Calumet Music Co., Chicago, 1937

Phonographia