Clear as a Bell - The Sonora Phonograph

The Sonora Phonograph was known by its Sonora Bell logo and the phrase "Clear as a Bell'

Other slogans included "The Instrument of Quality" and "The Highest Class Talking Machine in the World"

.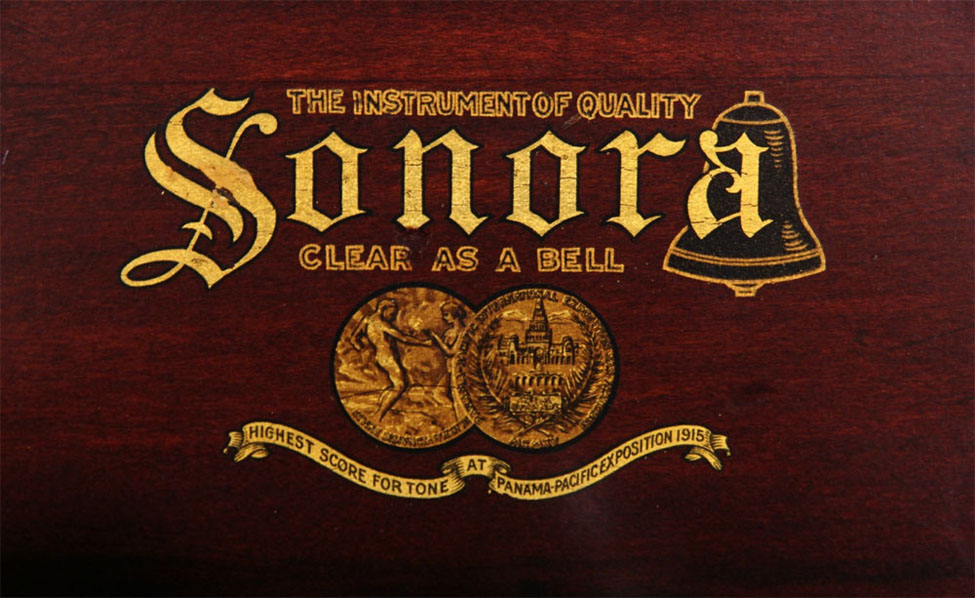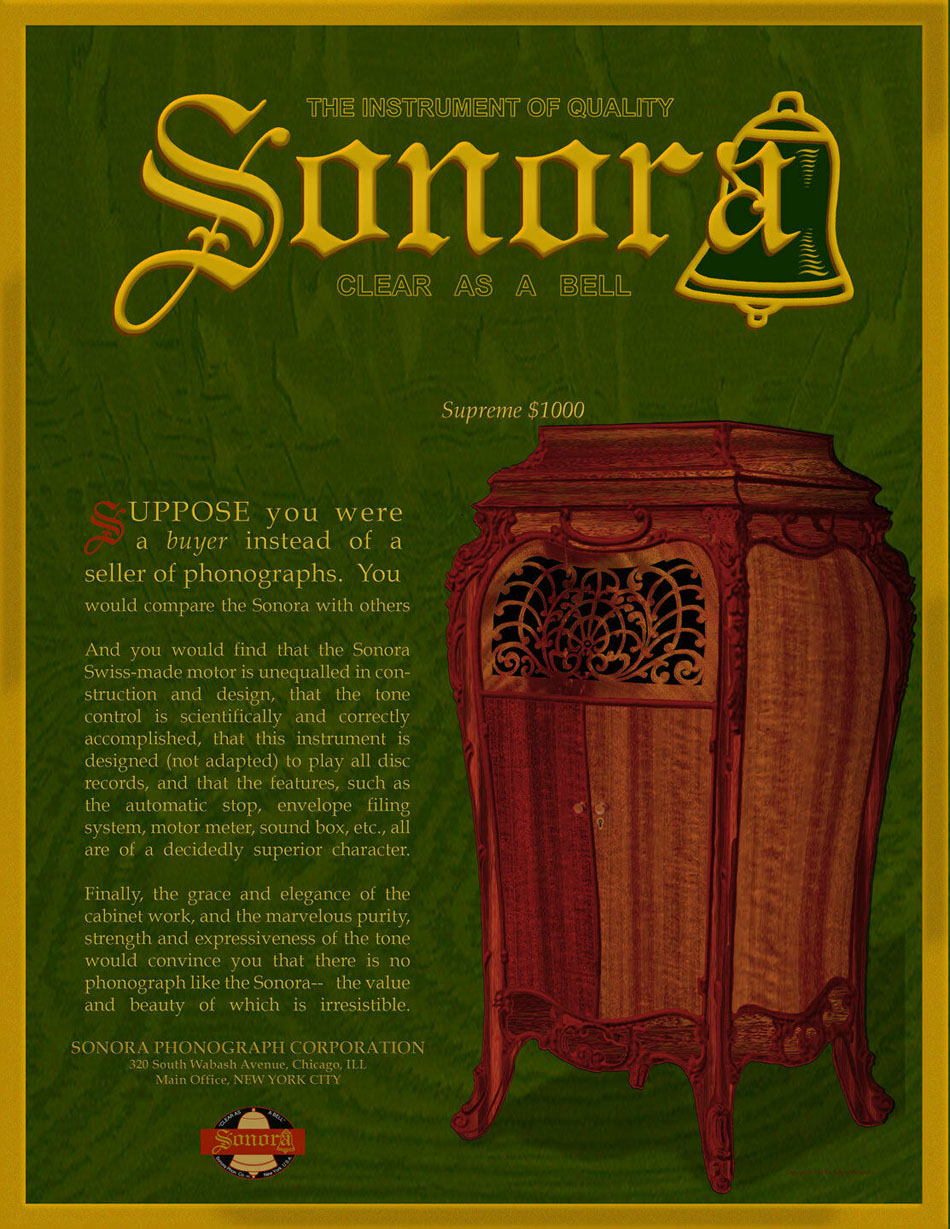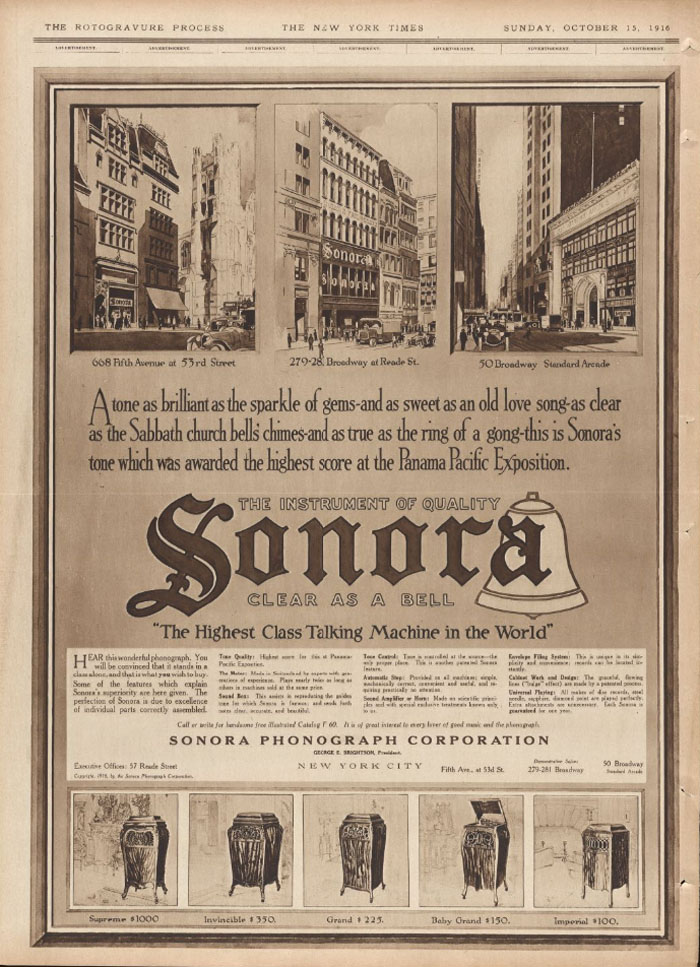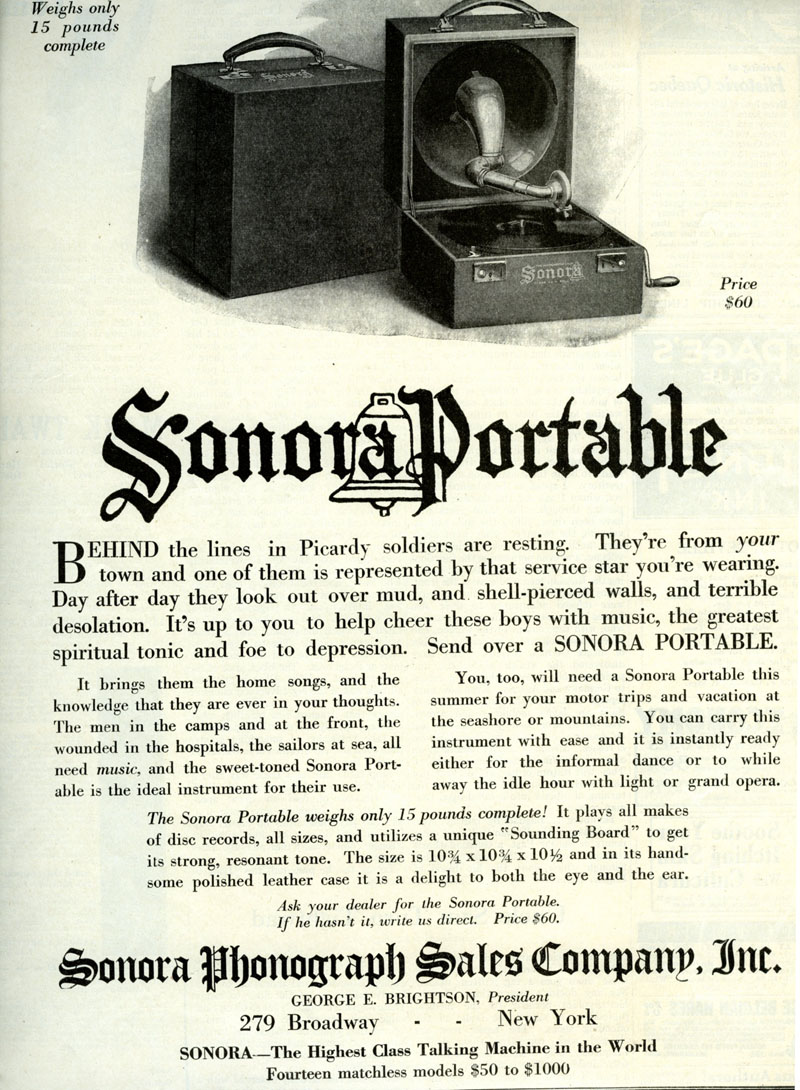 Send over a Sonora Portable to the cheer up those boys "behind the lines in Picardy." Leslie's Weekly, June 1918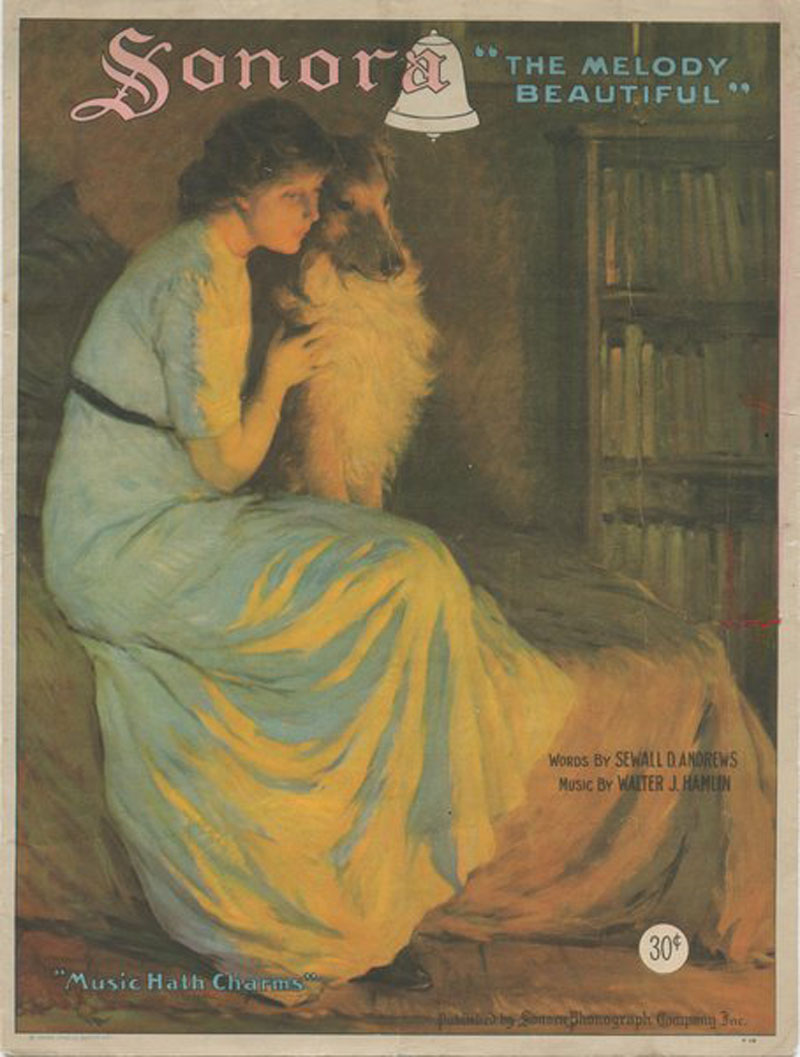 1920 Sheet Music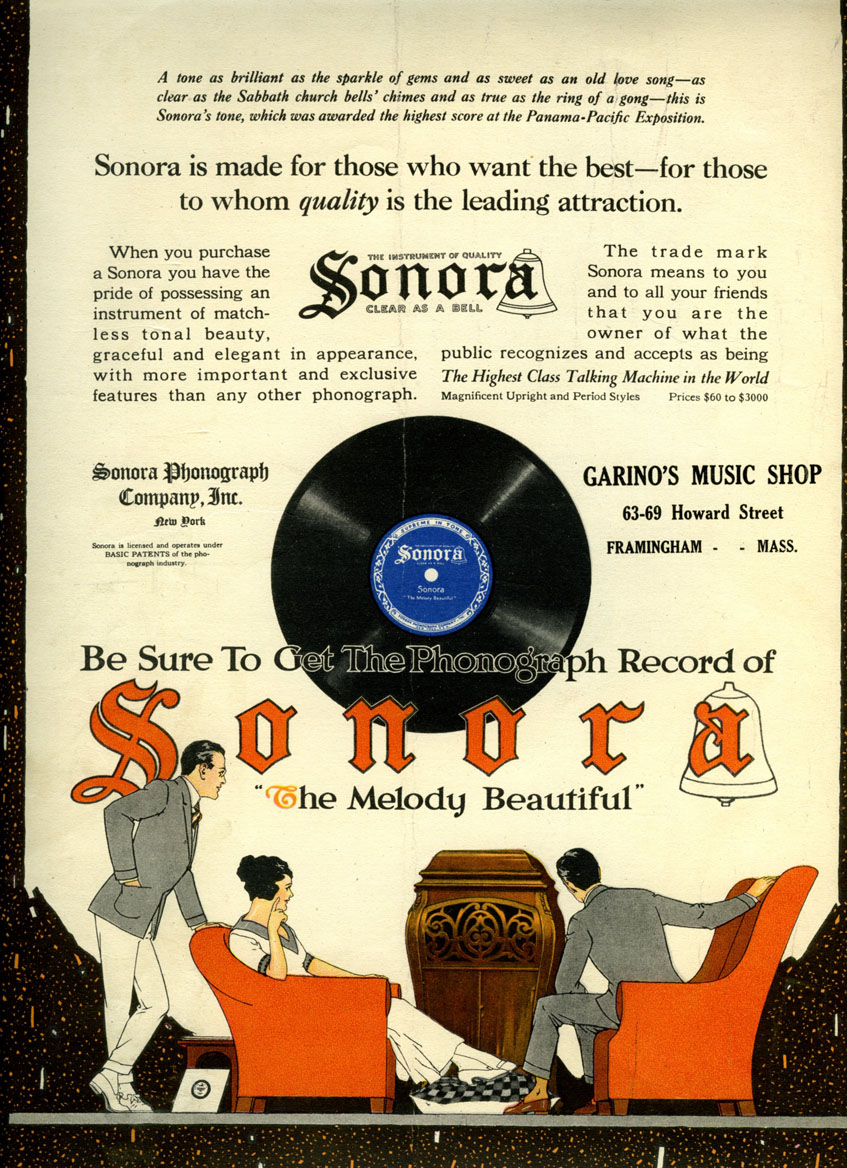 Ad on back of 1920 Sonora Sheet Music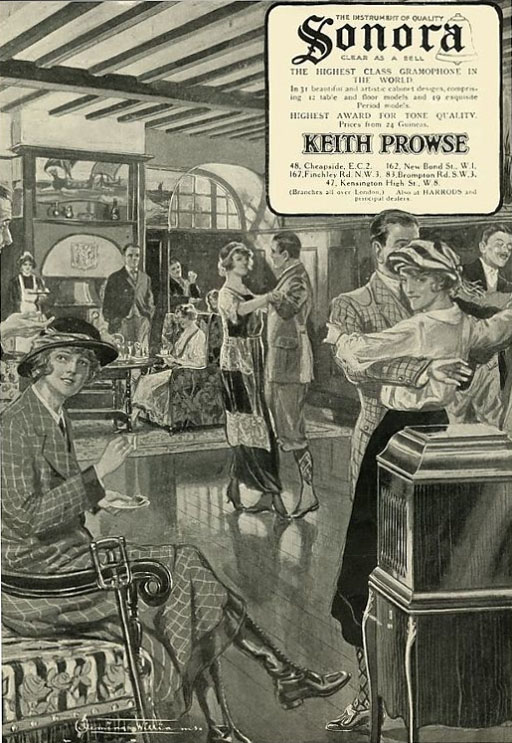 1920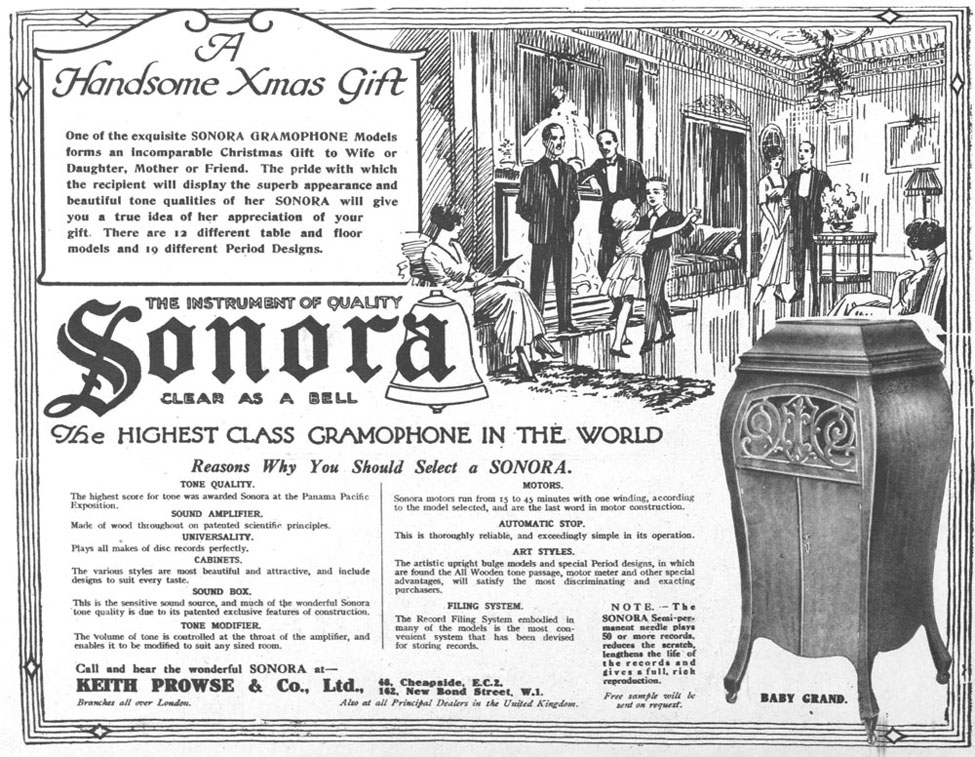 1920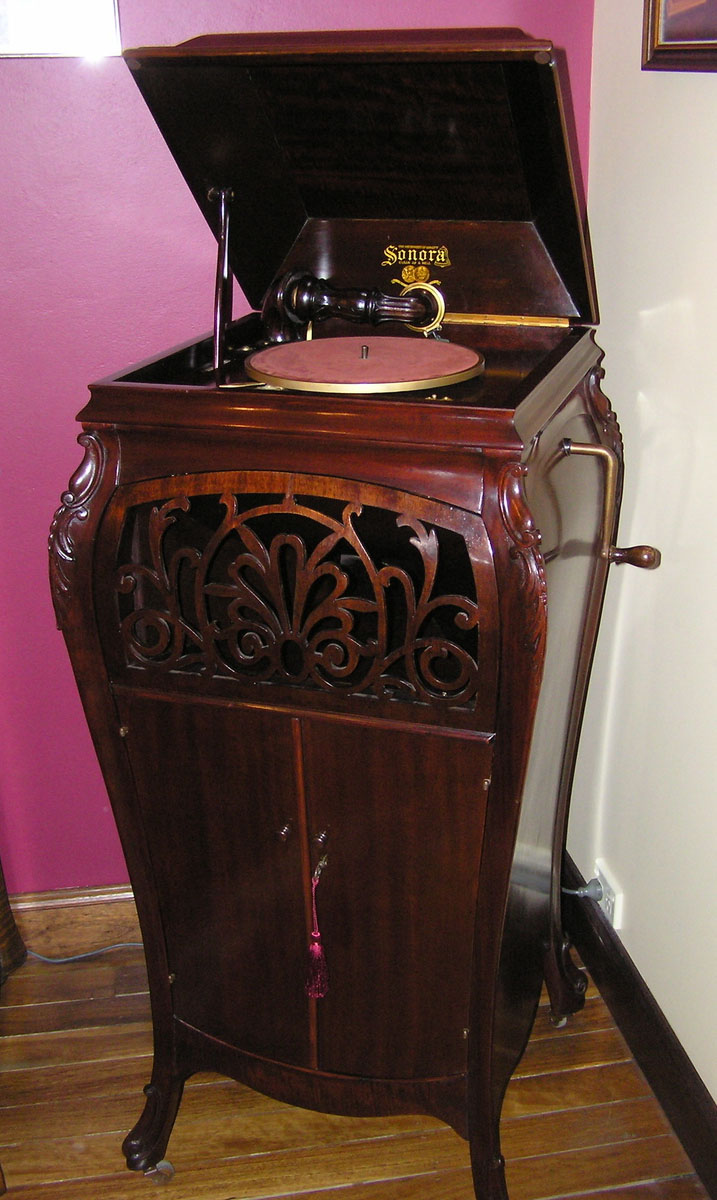 Courtesy Collector's Weekly
Trade card for Sonora Phonograph circa 1919, wealthy couple on the front steps of their home - card opens to their living room featuring a Sonora Phonograph.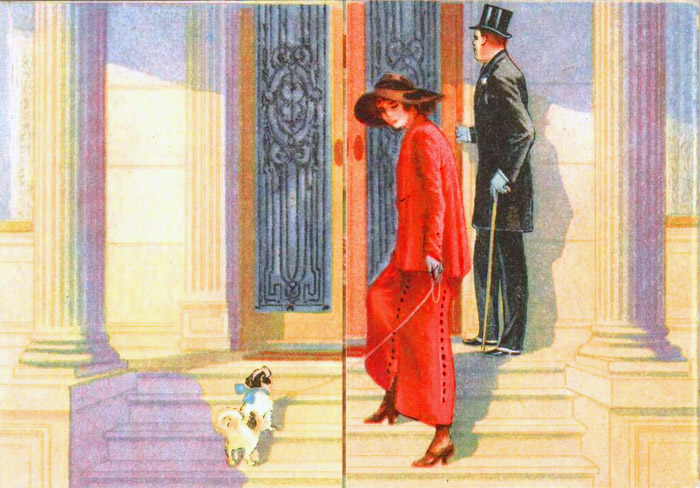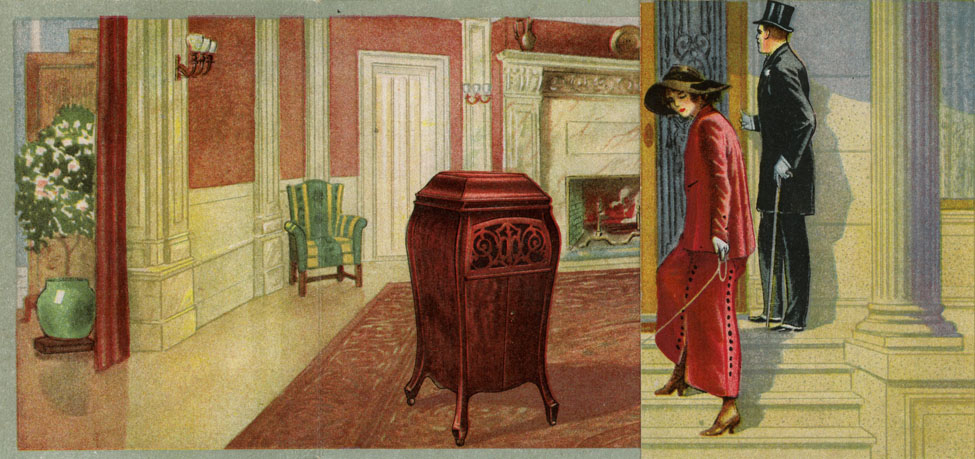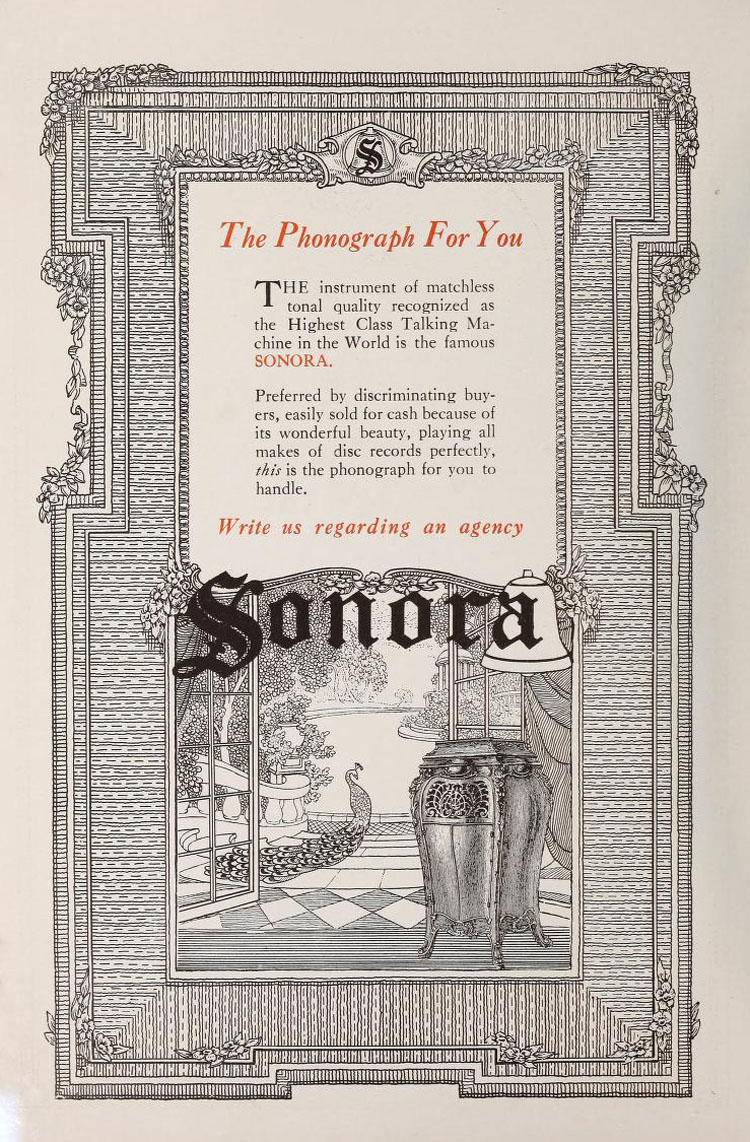 "The Highest Class Talking Machine in the World is the famous SONORA." The Talking Machine World, February 1919
"Clear as a Bell" - "as natural as the sighing of the winter wind and as charming as the song of the Siren..." The Ladies' Home Journal, December 1920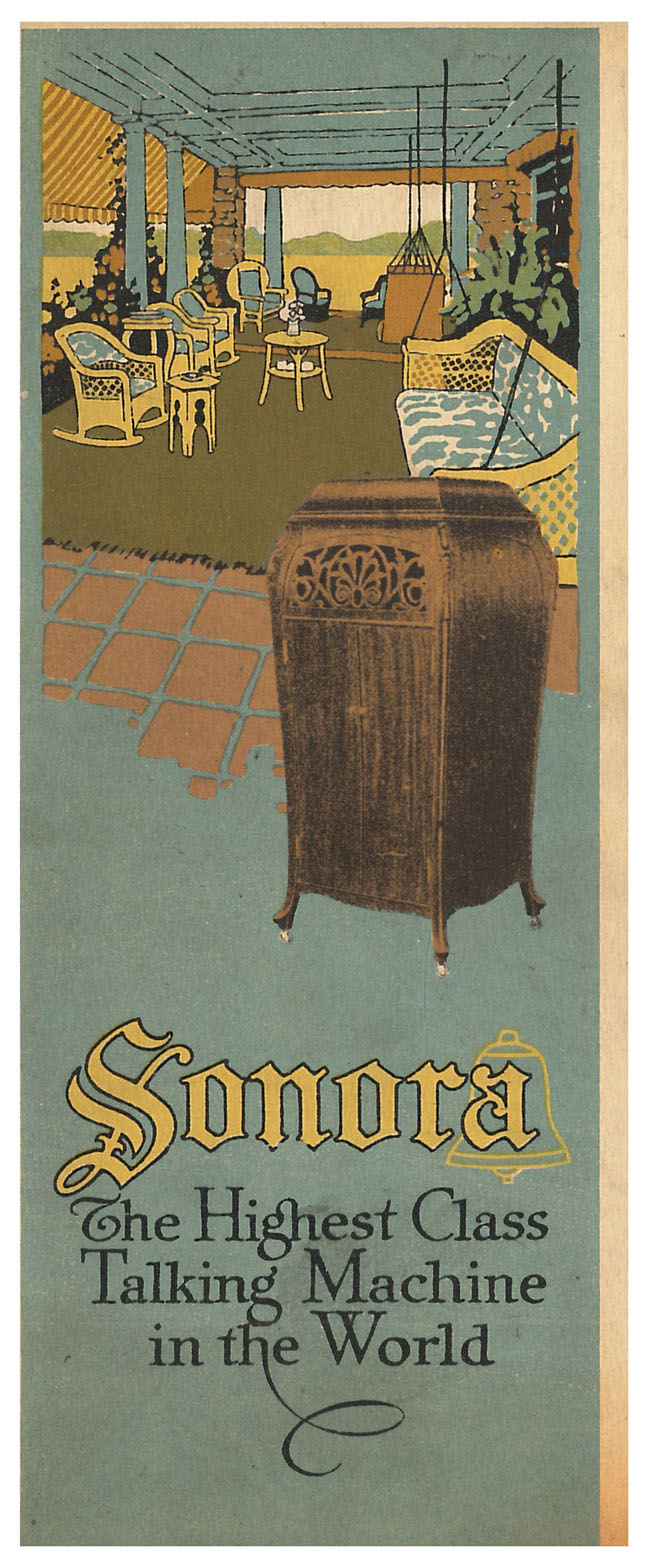 Courtesy The Smithsonian Libraries

Courtesy of Radiolaguy.com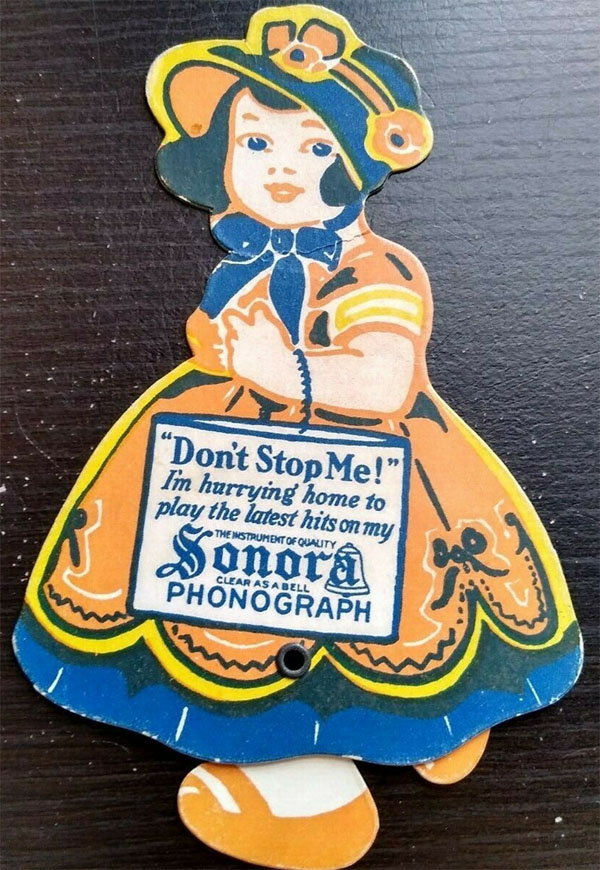 Sonora "Walking Doll" advertising piece (legs move as if walking), 3.5" x 6.5", 1922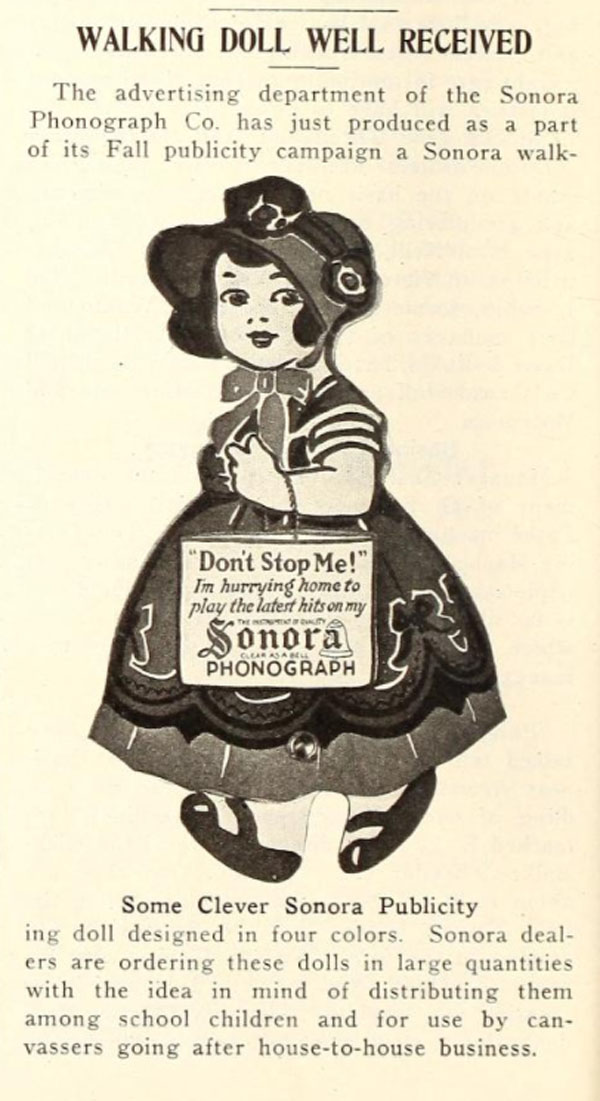 The Talking Machine World, September 1922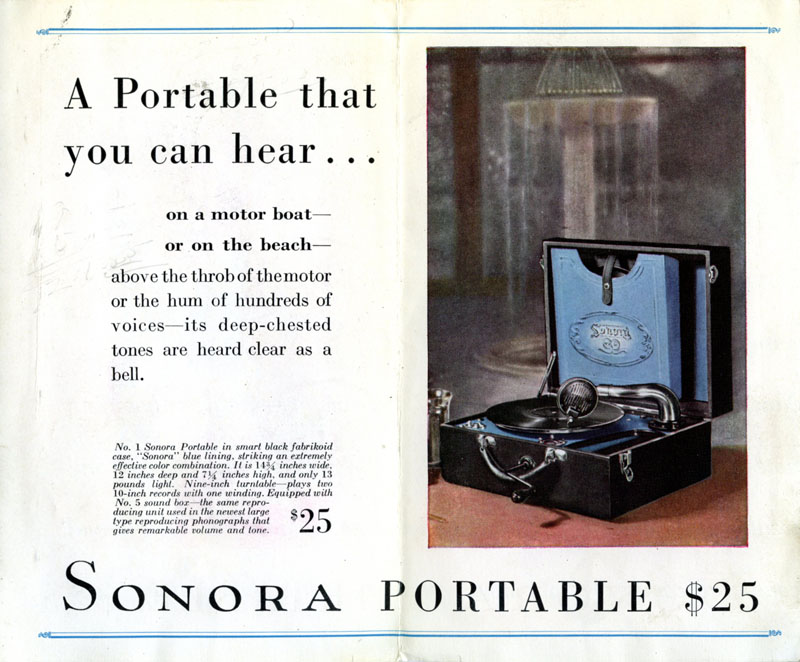 Sonora Dealer Brochure ca. 1925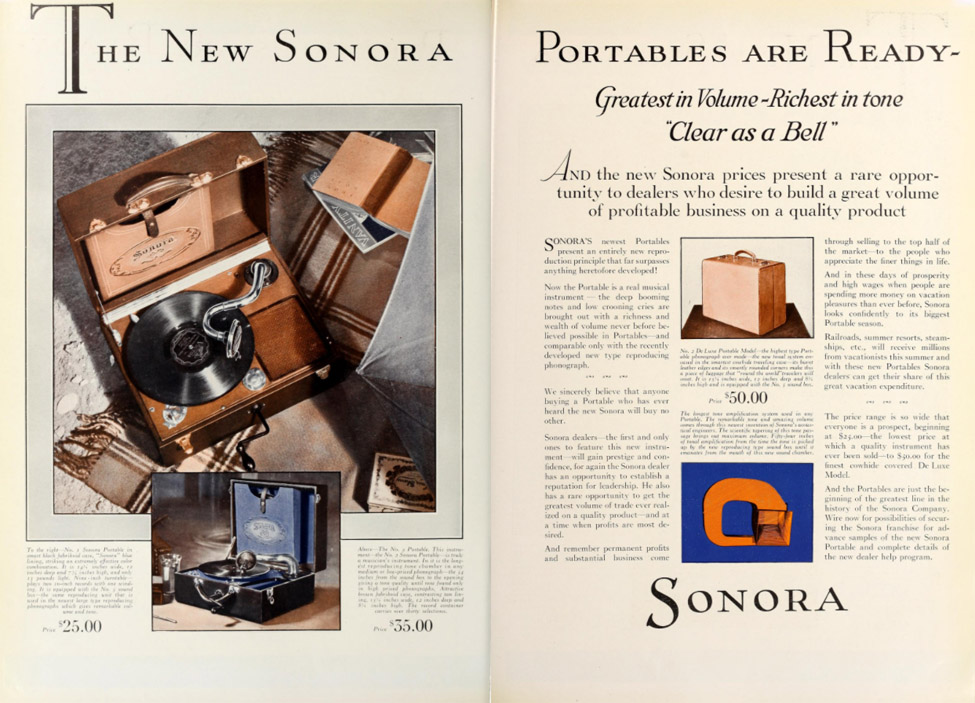 "Clear as a Bell" Sonora Portable, The Talking Machine World, March 15, 1927
Four page Ad for Sonora Portable, The Talking Machine World, April 15, 1927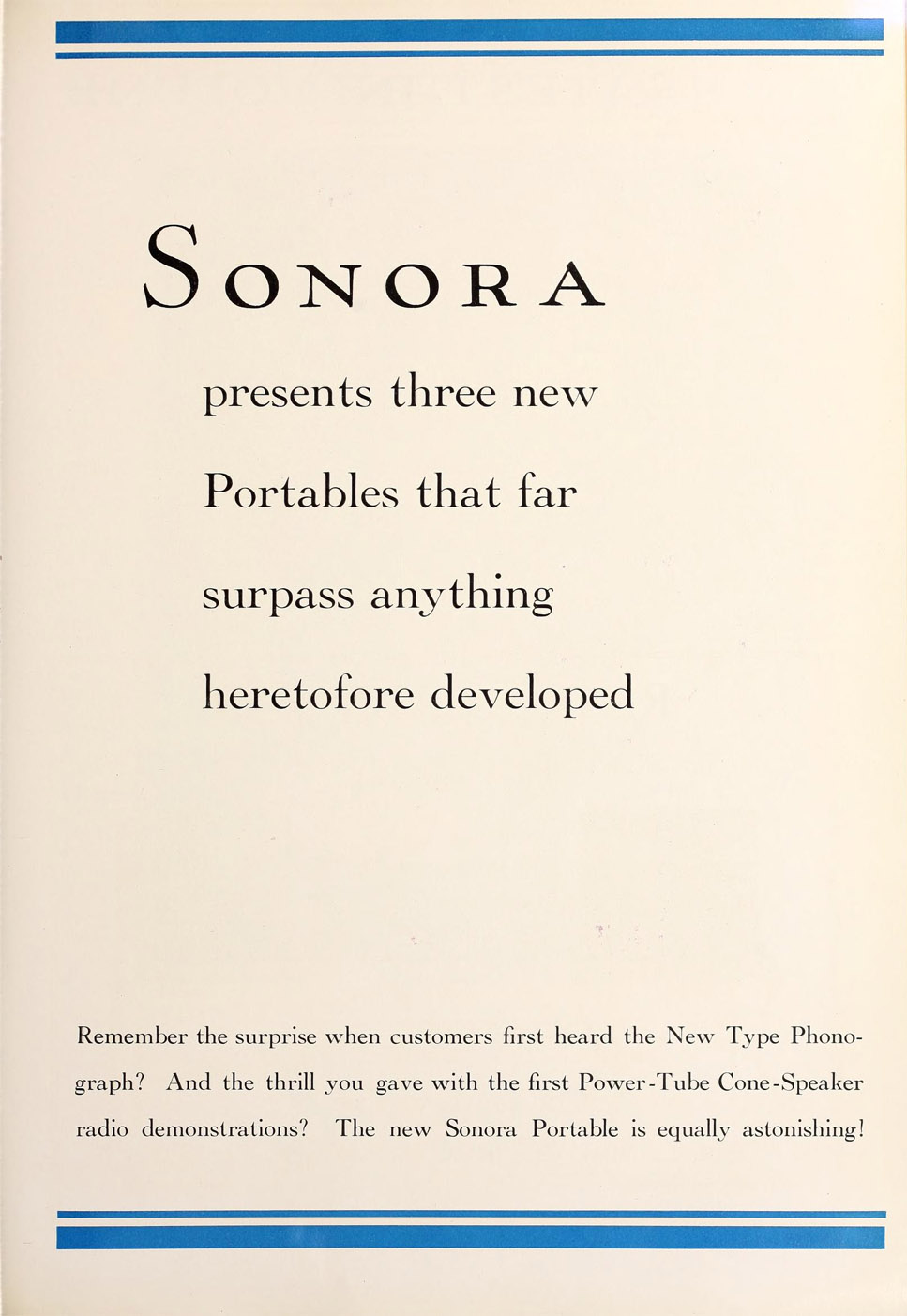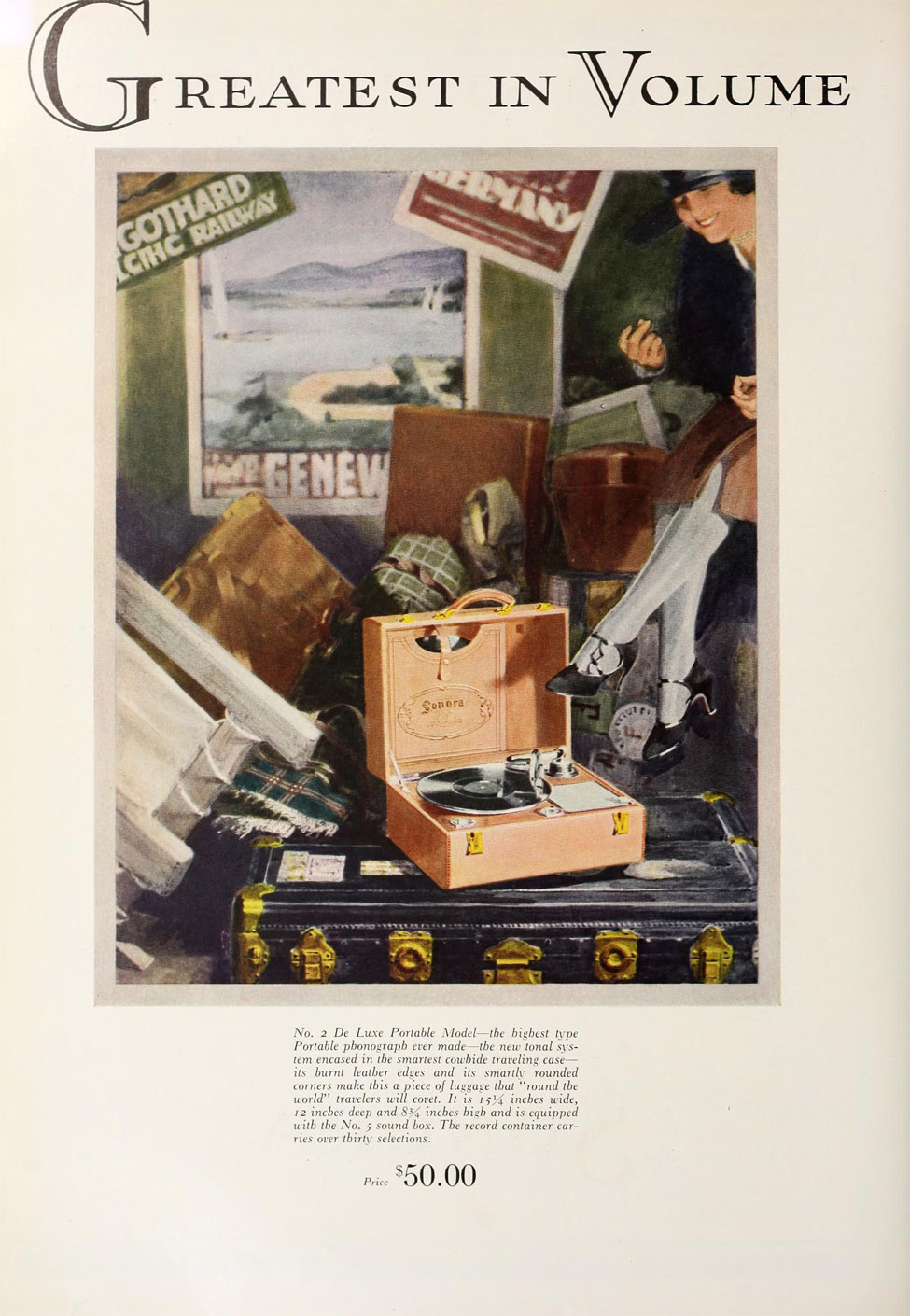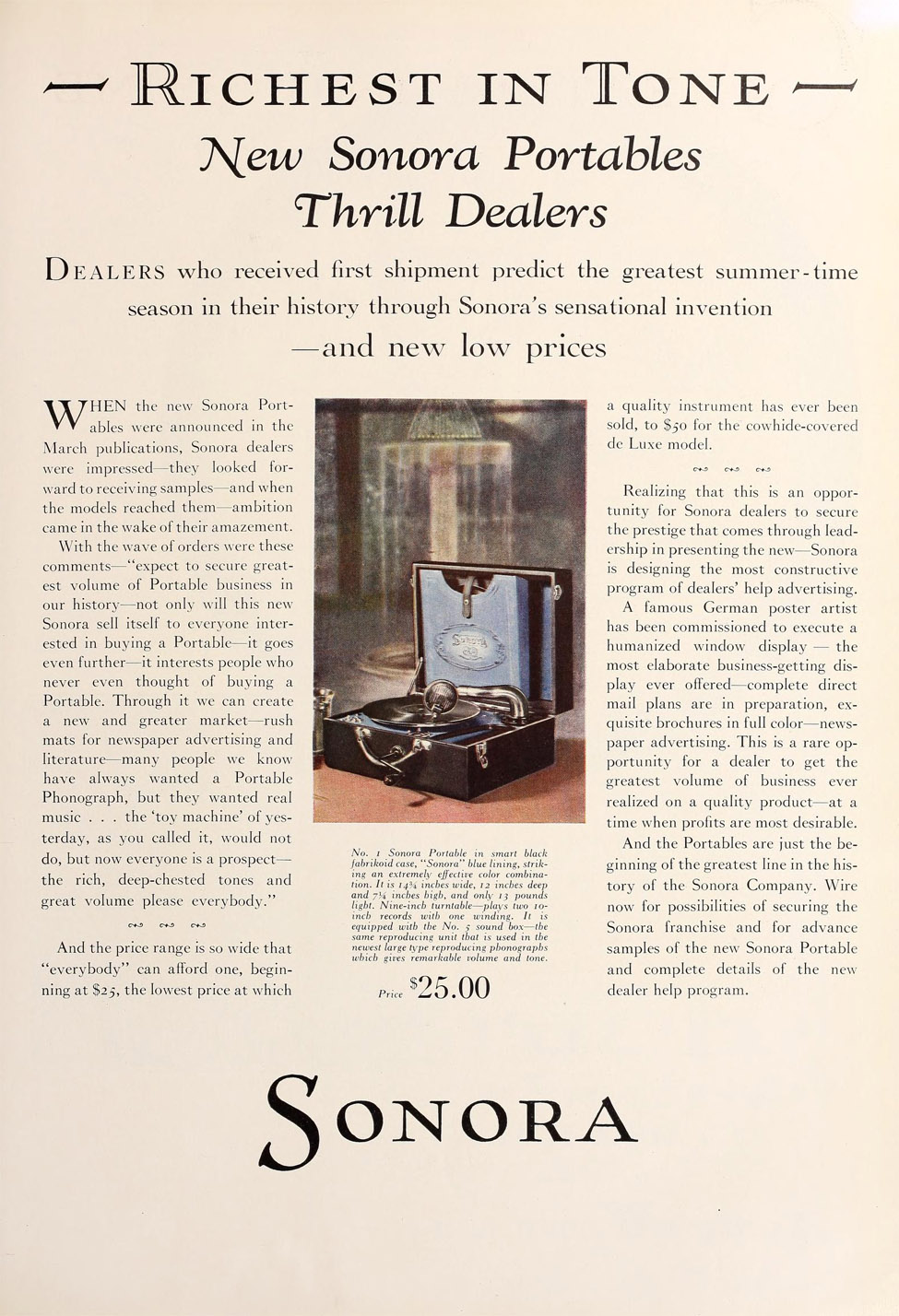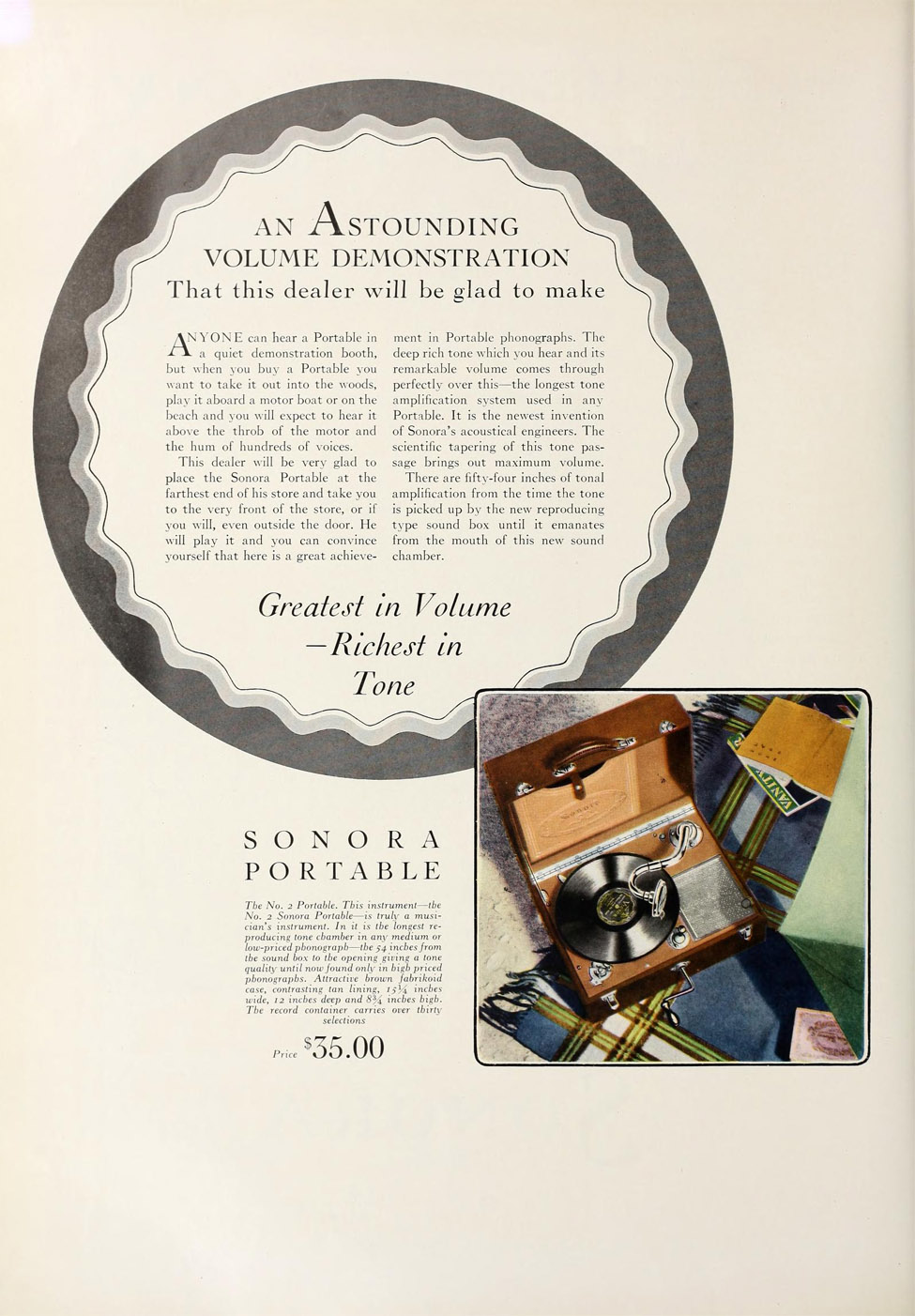 Sonora Portable, The Talking Machine World, April 15, 1927