Teddy Bears and the Phonograph
This gallery features Teddy Bears used in the promotion of the phonograph. The history of the 'Teddy Bear" (named in honor of Teddy Roosevelt) begins with Roosevelt's encounter with a black bear that he refused to shoot while on a 1902 hunting expedition. Roosevelt's use of the phrase "De-lighted" also became part of phonograph advertising.
The following are a few examples of connections between the Phonograph and Teddy Bears.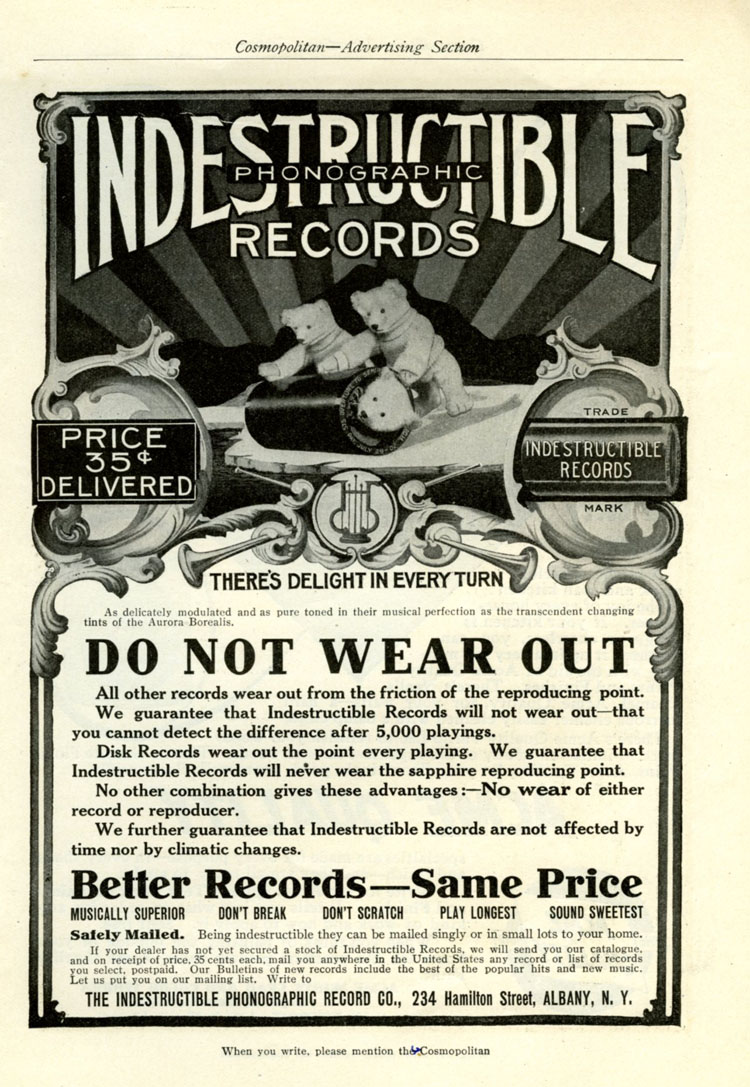 Cosmopolitan, 1908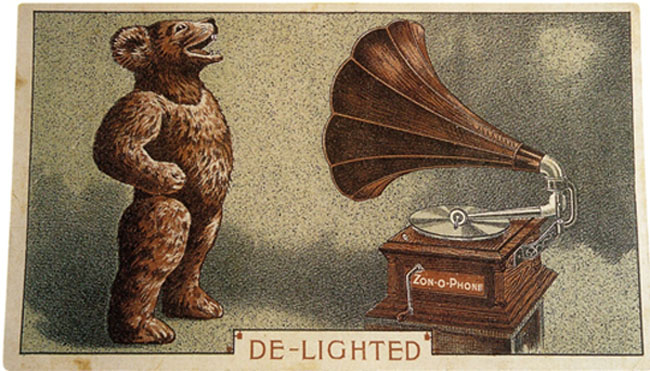 Postcard, circa 1907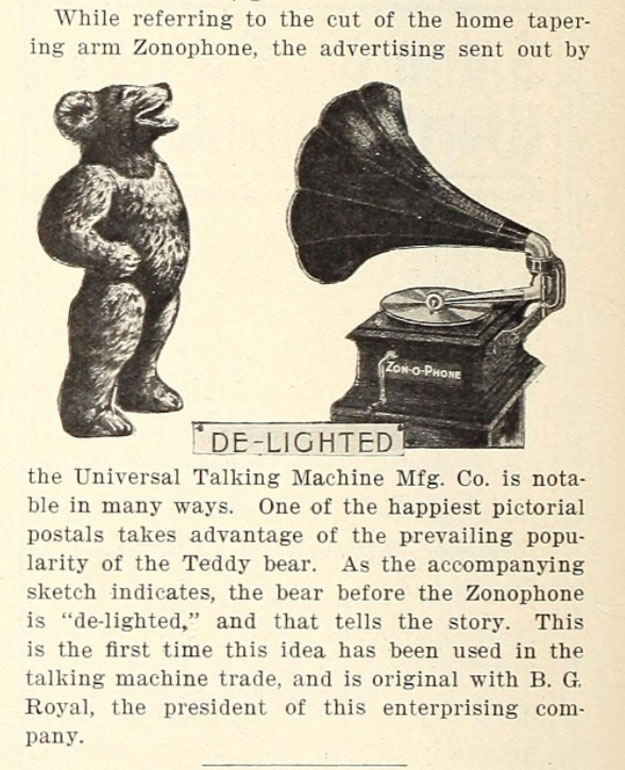 "One of the happiest pictorial postals takes advantage of the prevailing popularity of the Teddy bear."
The Talking Machine World, September 15, 1907
Will You Be My Teddy Bear?

The Edison Phonograph Monthly, August 1907
Performed by Ada Jones and Billy Murray (1907)
Edison Gold Moulded Record No: 9659 - Courtesy UCSB Cylinder Audio Archive
The Teddy Bears' Picnic.

The Edison Phonograph Monthly, January 1908
Performed by Edison Symphony Orchestra (1908)
Edison Gold Moulded Record No. 9777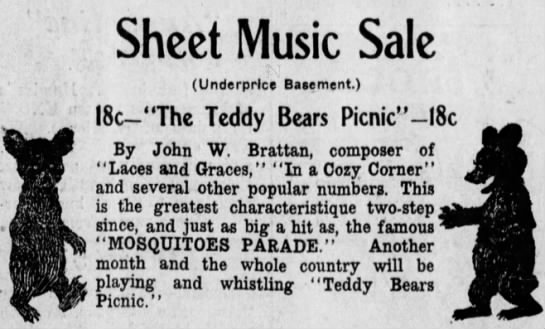 Advertisement for sheet music of "The Teddy Bears Picnic" as published in the Star Tribune newspaper in April 1908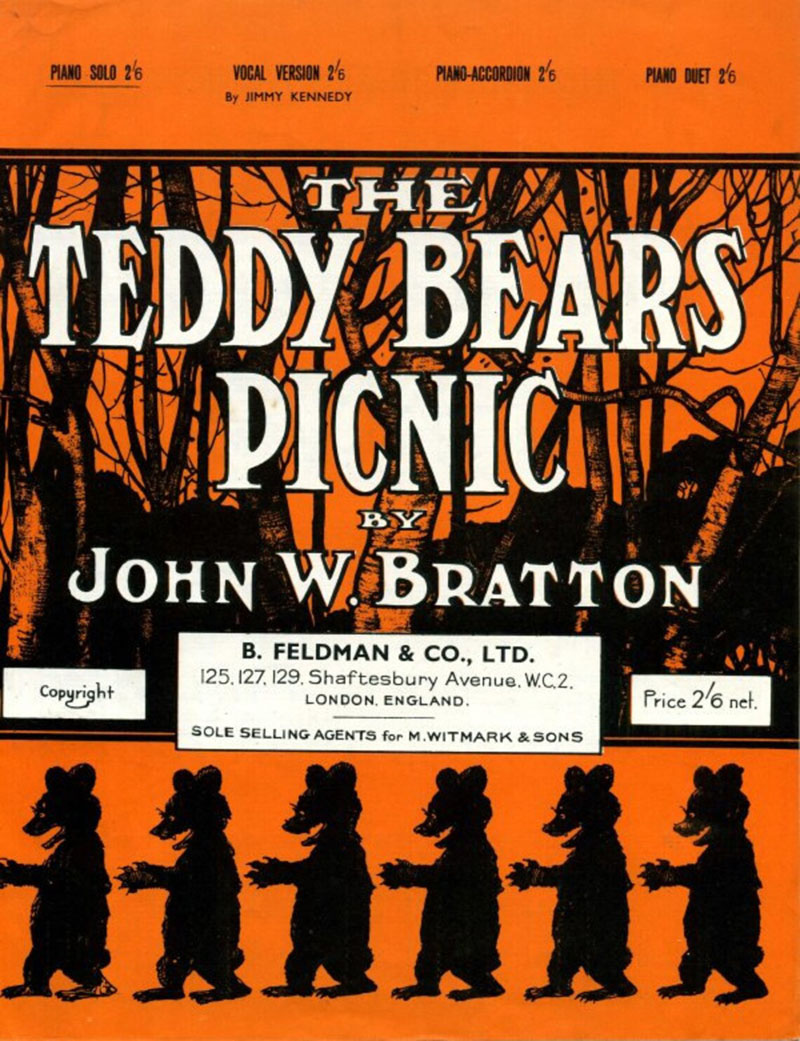 The Teddy Bears Picnic, Sheet Music 1907

The Grateful Dead "Dancing Bears" or "Marching Bears" circa 1970's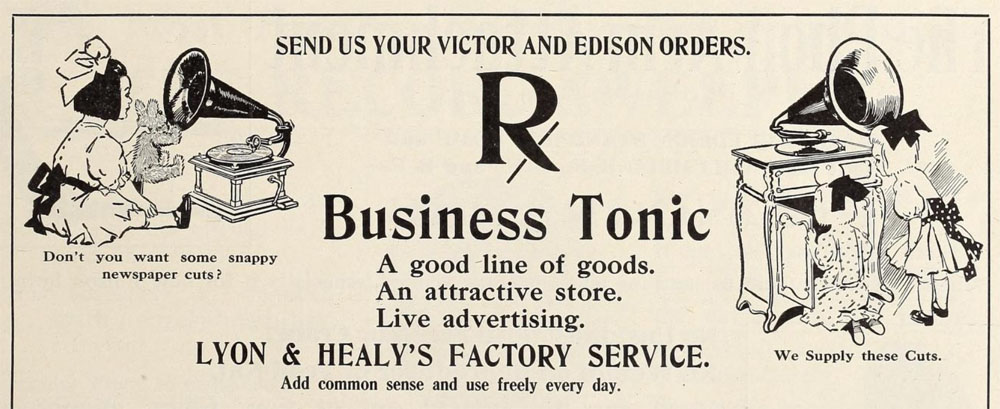 Little girl with her bear listening to a record, The Talking Machine World, May 15, 1908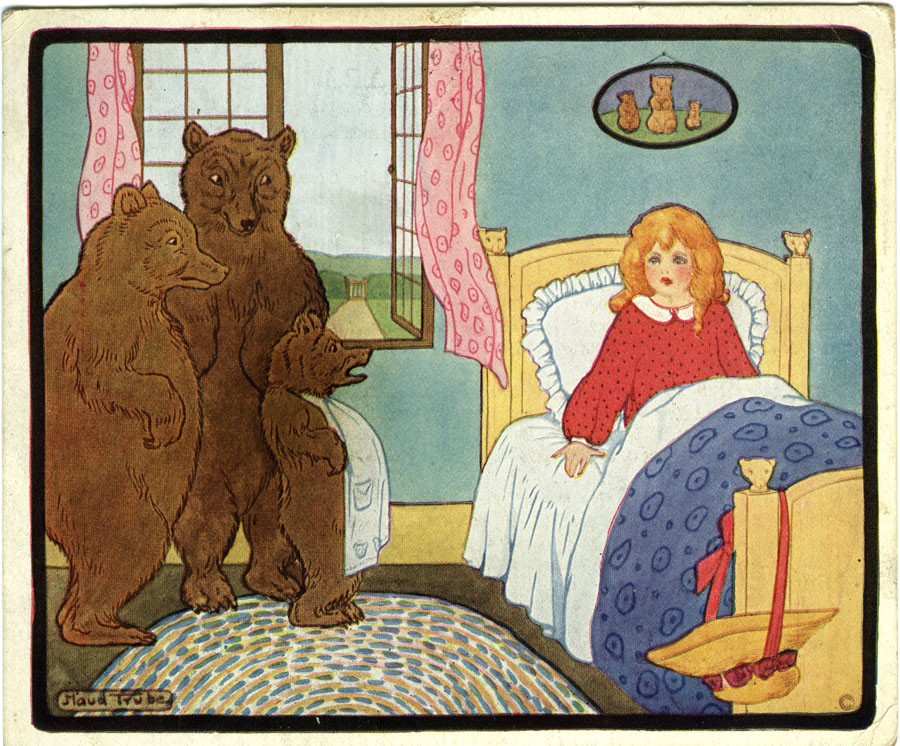 Picture card by Maud Trube with record in The Three Bears, Little Tots Nursery Tunes, No. 4 The Story Hour Book, ca. 1923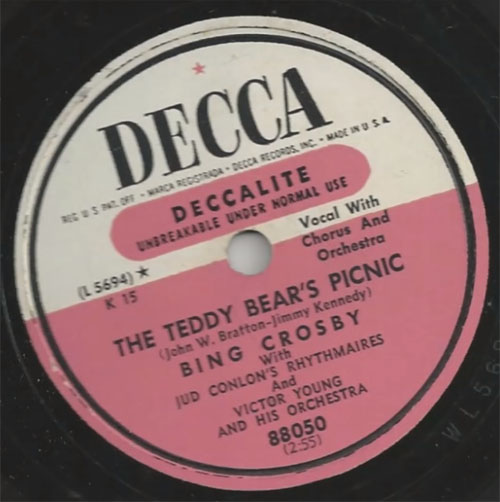 Bing Crosby, The Teddy Bear's Picnic, Decca Records, 1950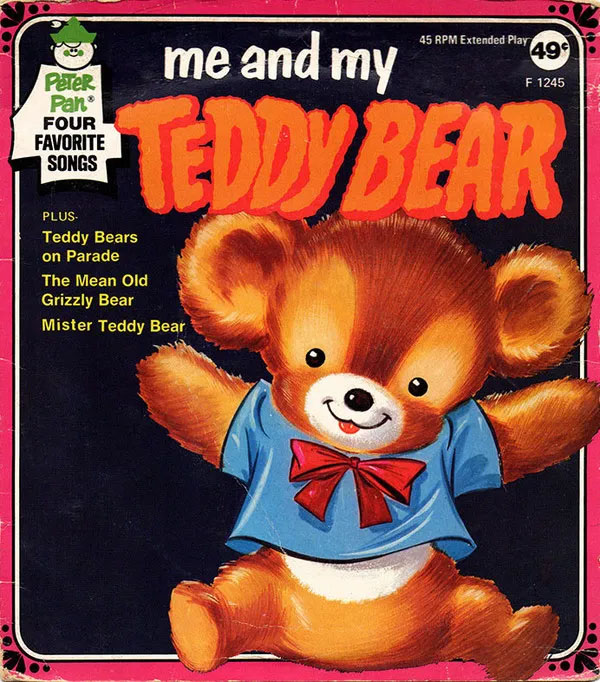 "me and my Teddy Bear," Peter Pan Vinyl, 7" 45 RPM EP, circa 1965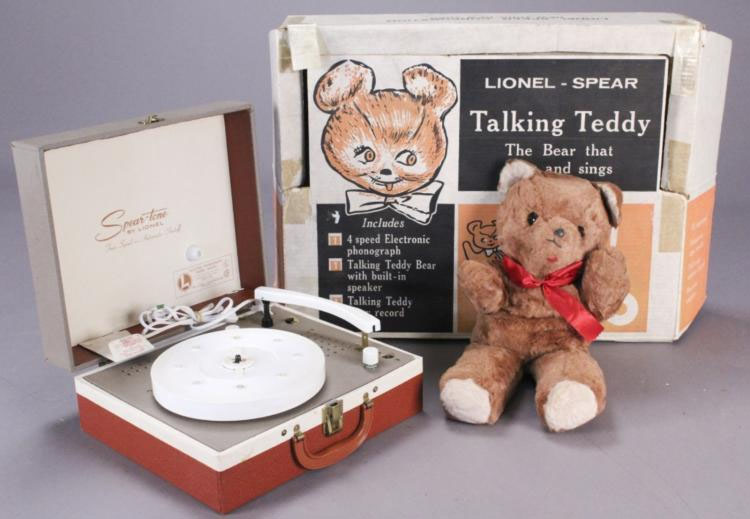 Lionel - Spear Talking Teddy Record Player with box and records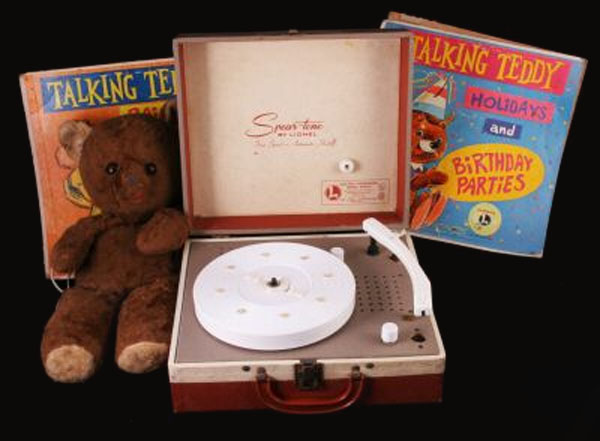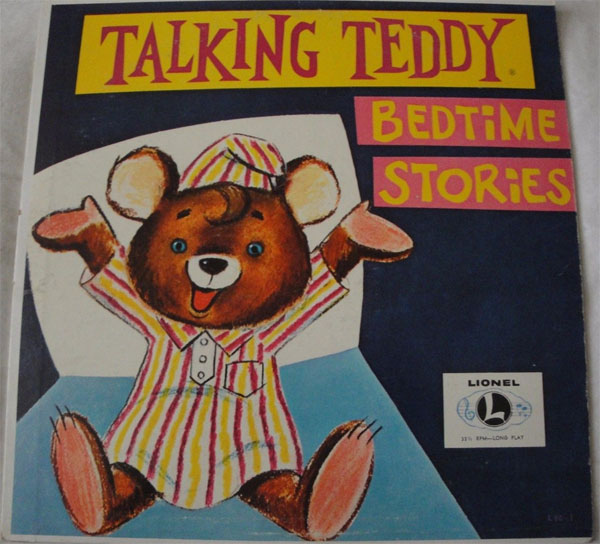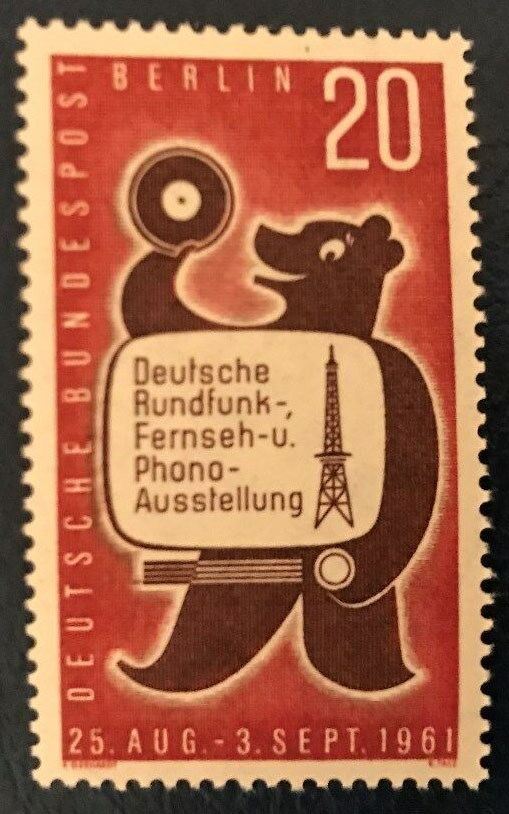 1961 Radio TV Phonograph Exhibition Bear Stamp - Berlin, Germany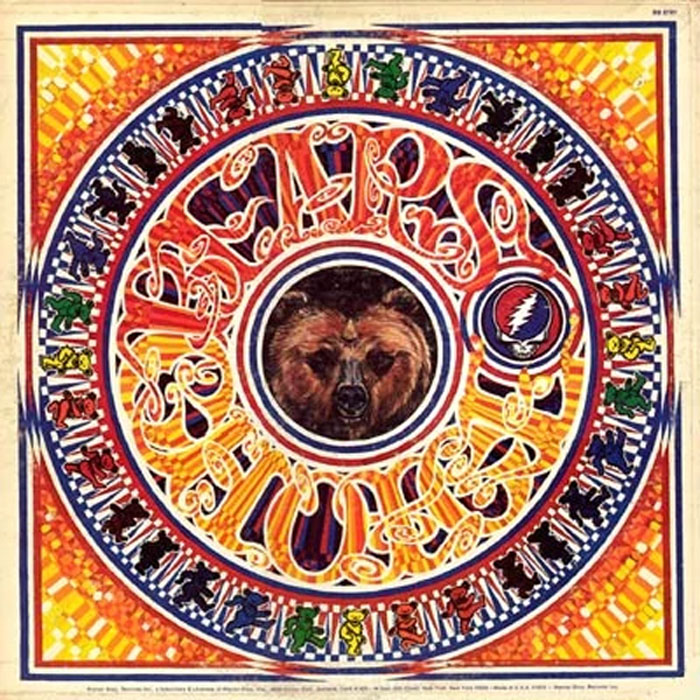 History of the Grateful Dead, Volume 1 (Bearís Choice) LP back cover, designed by Bob Thomas. Often called Dancing Bears, according to Owsley "Bear" Stanley's personal website, the bears' stride "are quite obviously those of a high-stepping march." Album was released July 13, 1973 (Courtesy of Warner Bros.)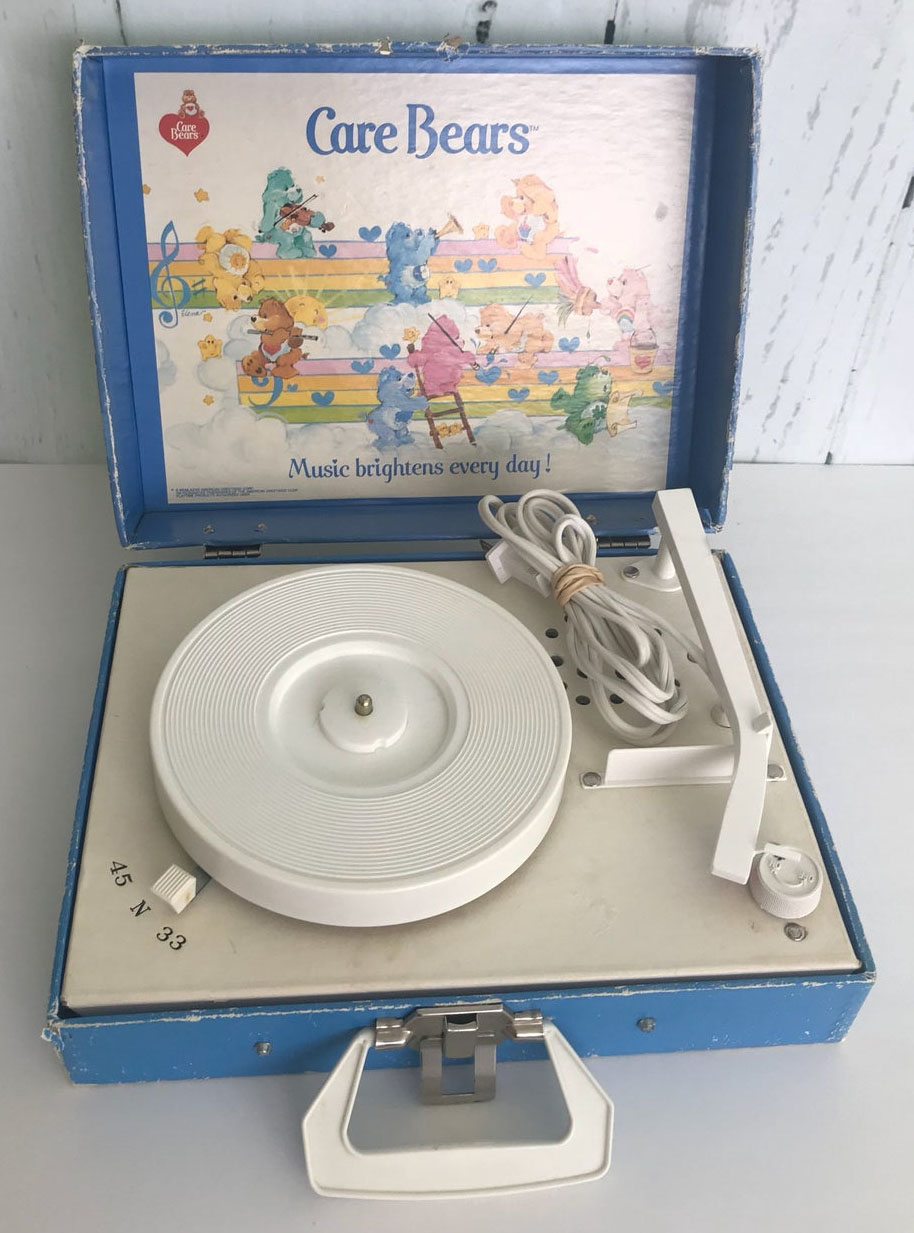 1983 Care Bears Record Player by American Greeting Corp in 1983, 2 speeds (33 rpm / 45 rpm)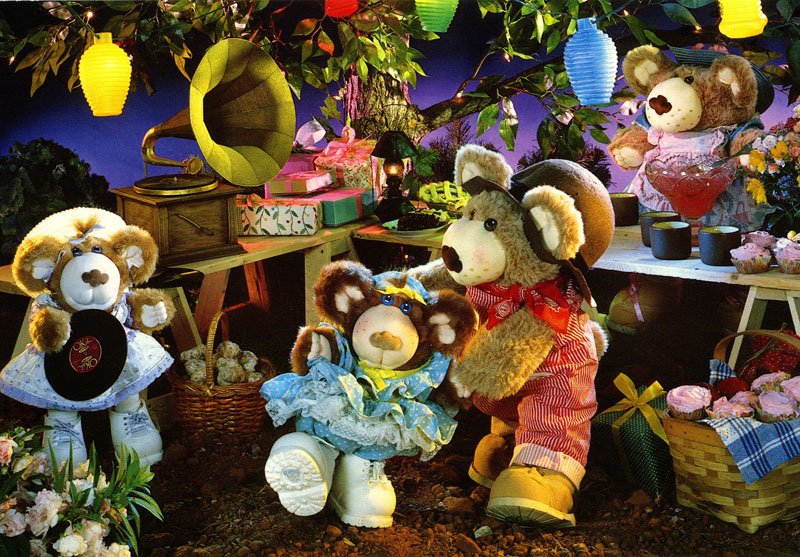 Greeting Card, ©Hallmark 1987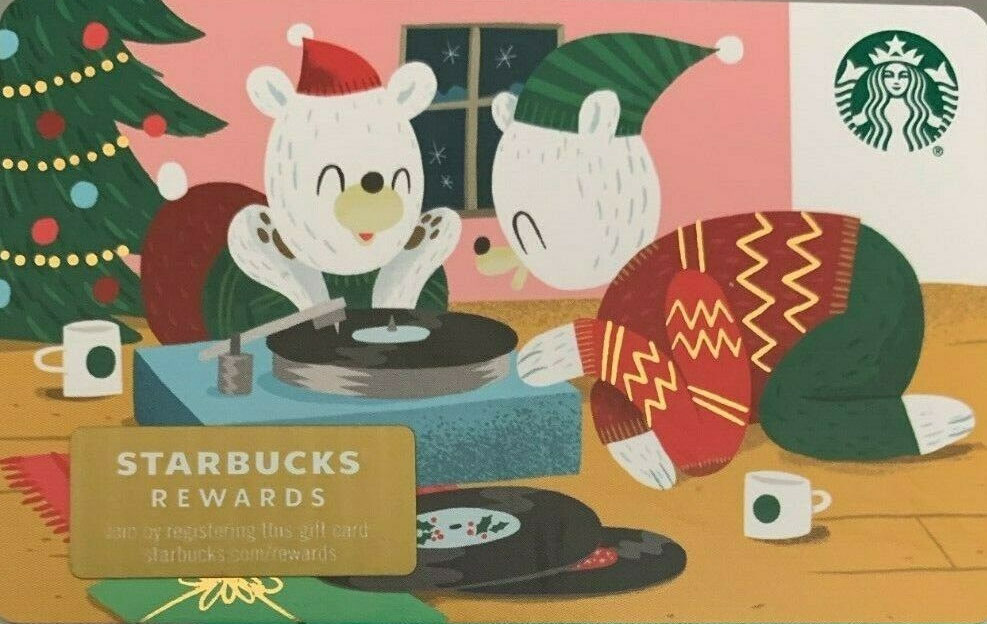 Starbucks Gift Card, 2019




Talking Bears using Cassette Tapes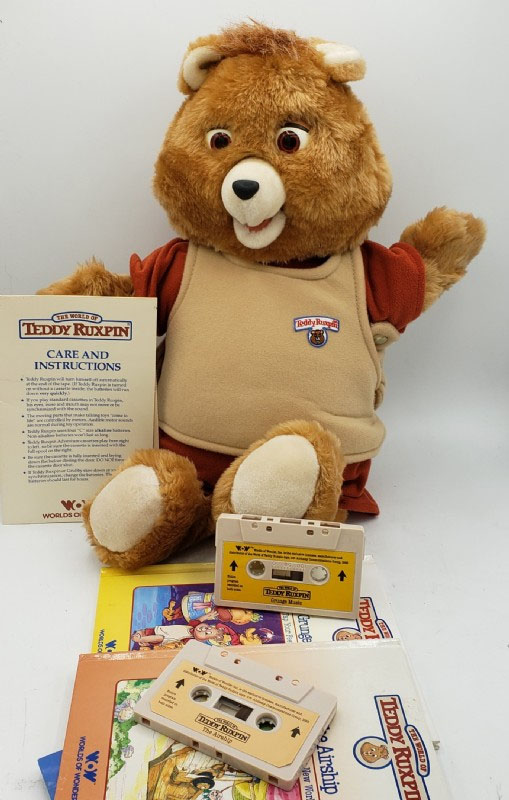 1985 Animatronic Cassette Playing Teddy Ruxpin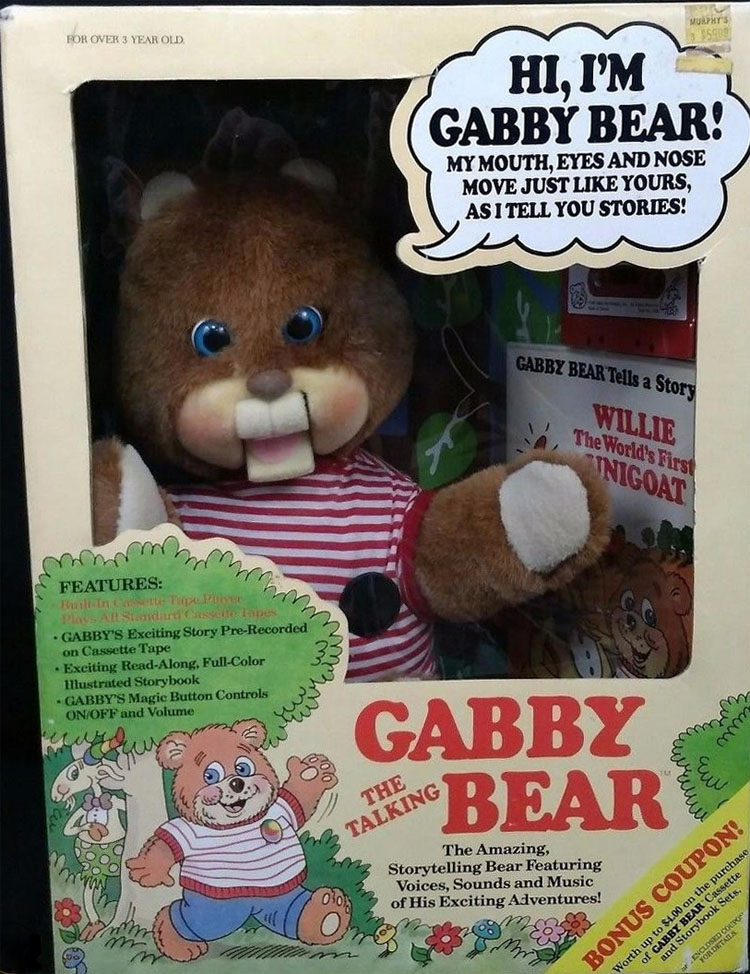 Cassette Playing Gabby Bear, 1985 (post Teddy Ruxpin and costing slightly less than TR)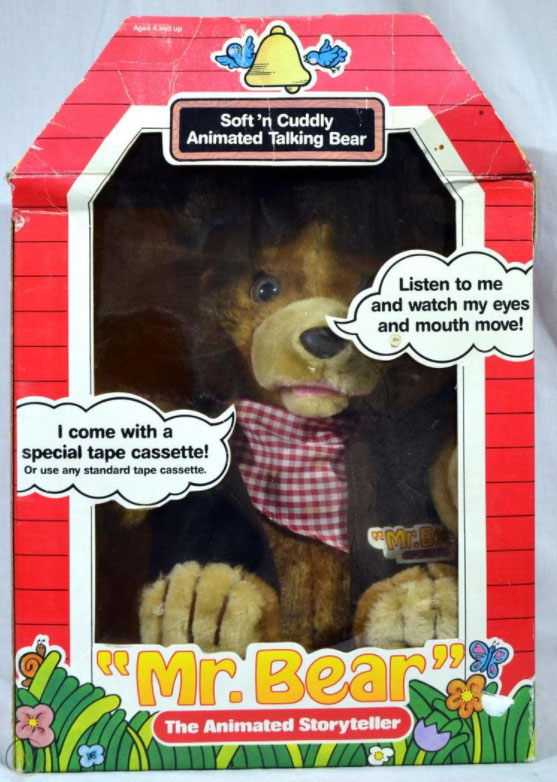 Cassette playing Mr. Bear, 1986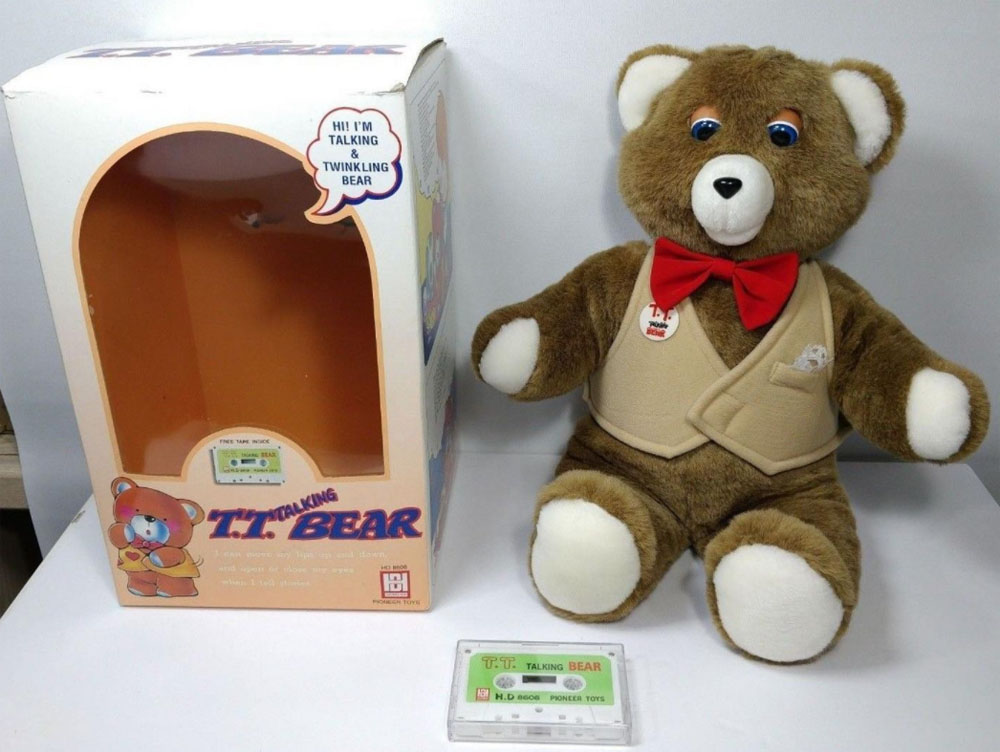 T. T. Talking Bear, Pioneer Toys circa 1992