Phonograph Signage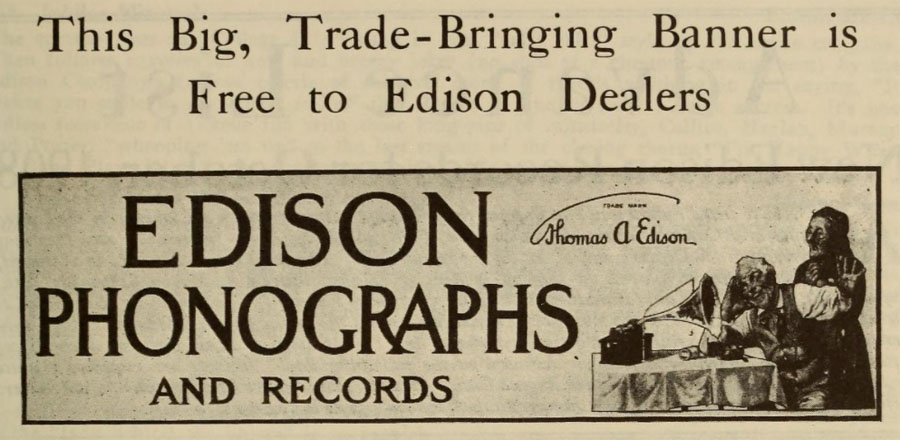 Edison muslin banner, The Edison Phonograph Monthly, August 1908

"Leaders of the World," The Edison Phonograph Monthly, July 1910

"Leaders of the World," The Edison Phonograph Monthly, July 1910
Facts about the Edison Electric Sign, New York City "Leaders of the World"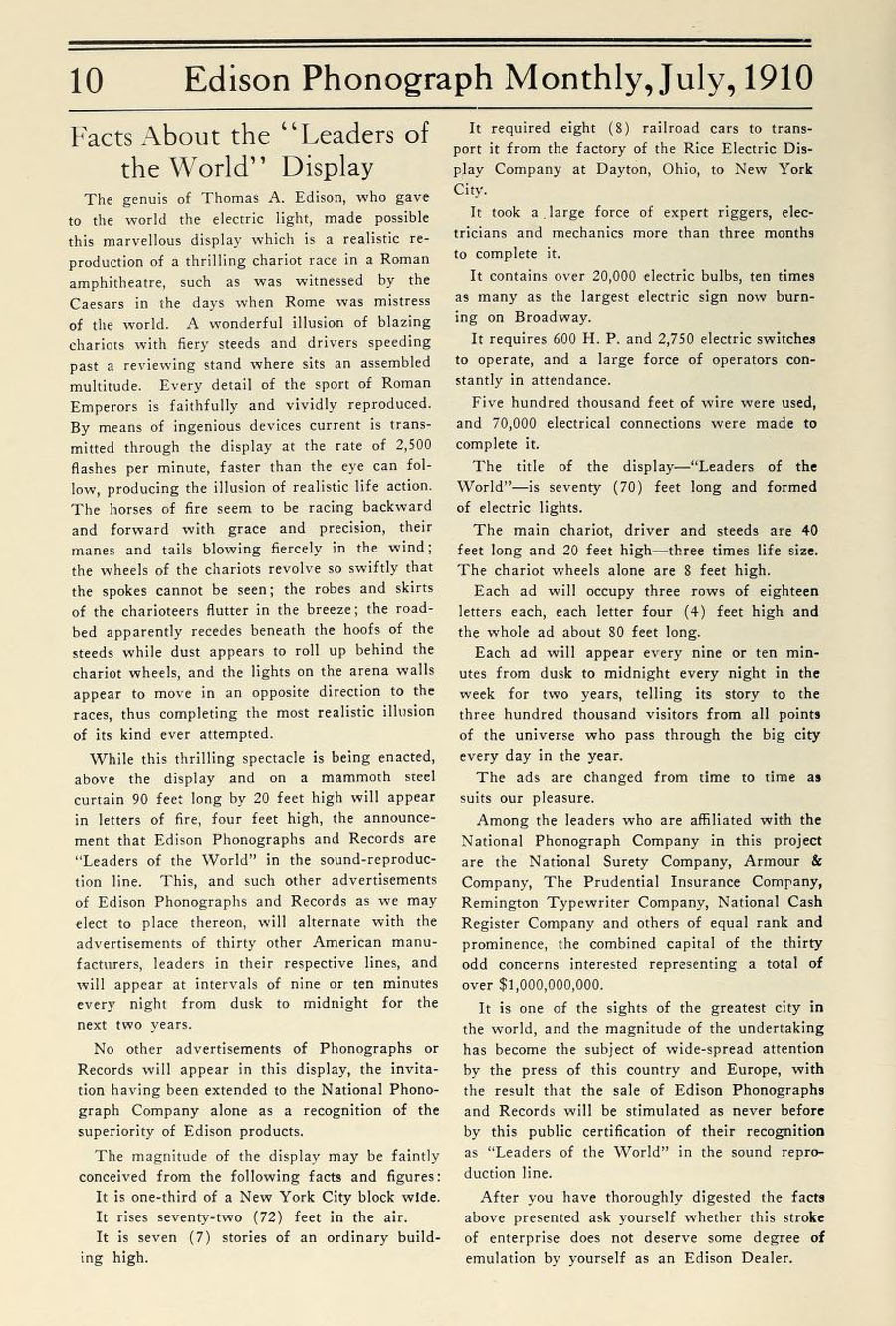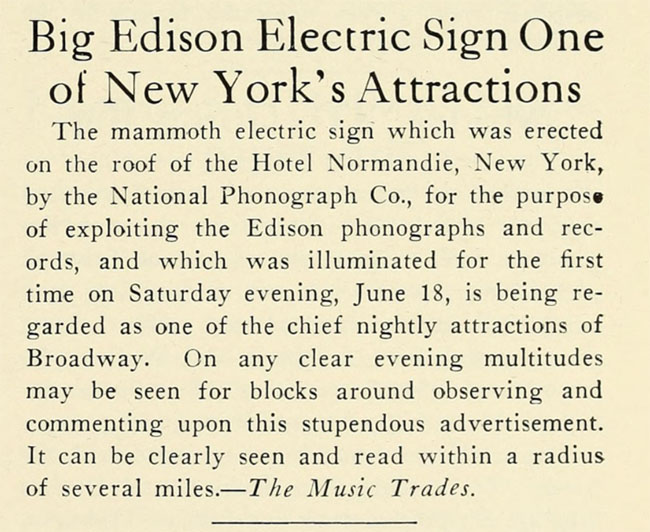 The Edison Phonograph Monthly (Music Trades) November 1910

Factola: William Joseph Hammer, a laboratory assistant who assisted Thomas Edison in the development of the incandescent light bulb (3) built the world's first advertising sign using incandescent electric lights.(4) For more on Hammer and his spectacular 'Electric Dinners' read Allen Koenigsberg's "Electrical Diablerie - The Lost 'Electrical Dinners' of W. J. Hammer."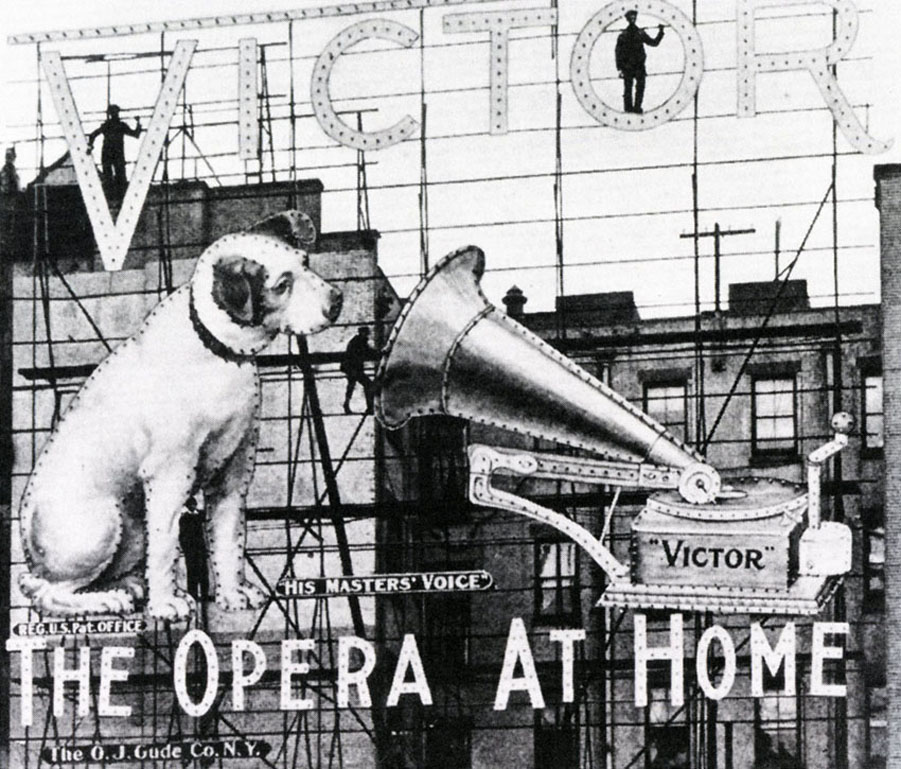 Camden County Historial Society
Victor's 1906 sign on Herald Square, New York City. "Illuminated by more than a thousand lightbulbs" and Nipper more than twenty-five feet high it was at the time "reported to be the most expensive in the world." (1)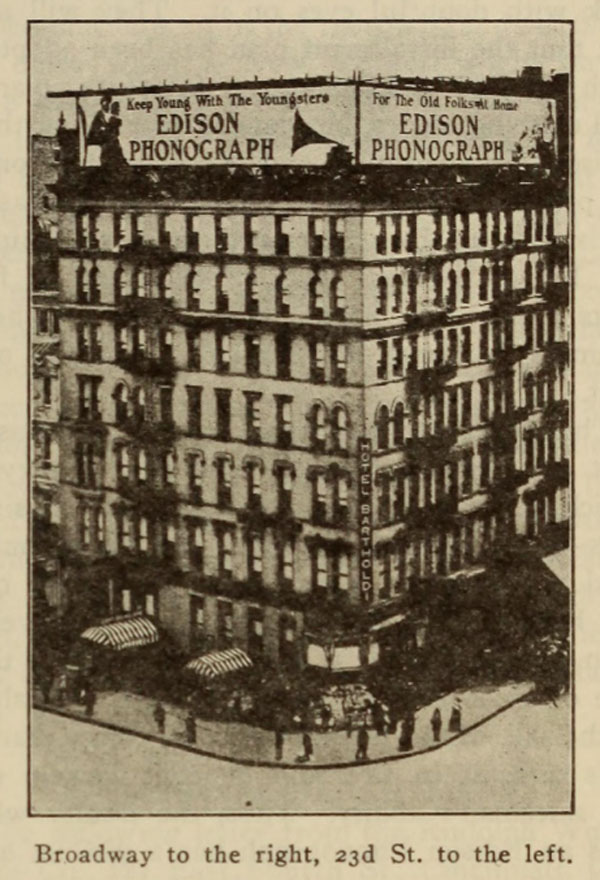 Edison Billboards on the Hotel Bartholdi, New York City, The Edison Phonograph Monthly July 1907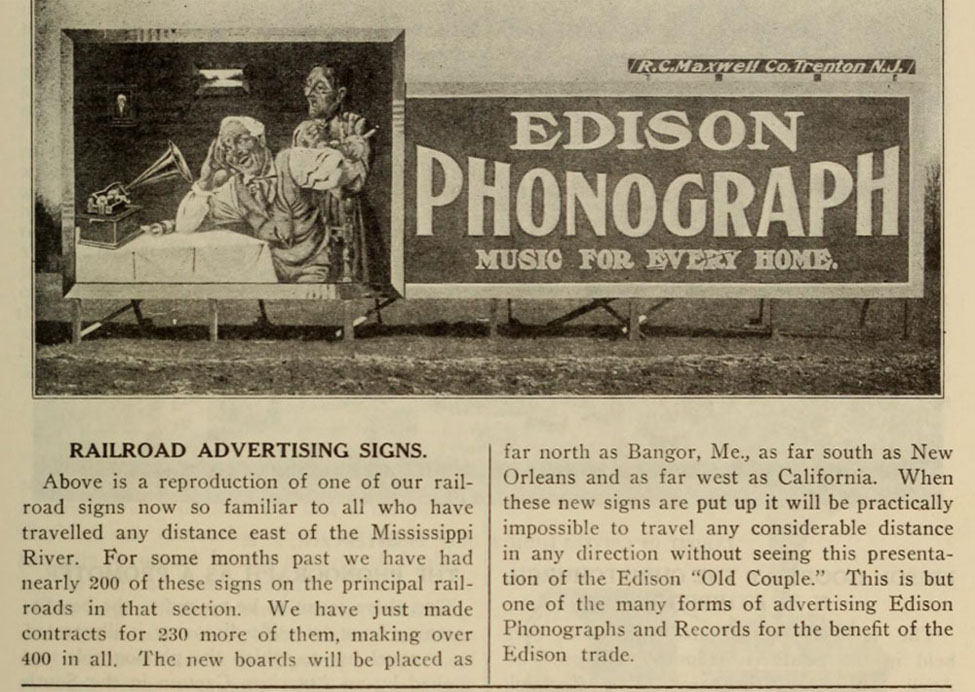 The Edison Phonograph Monthly, May 1907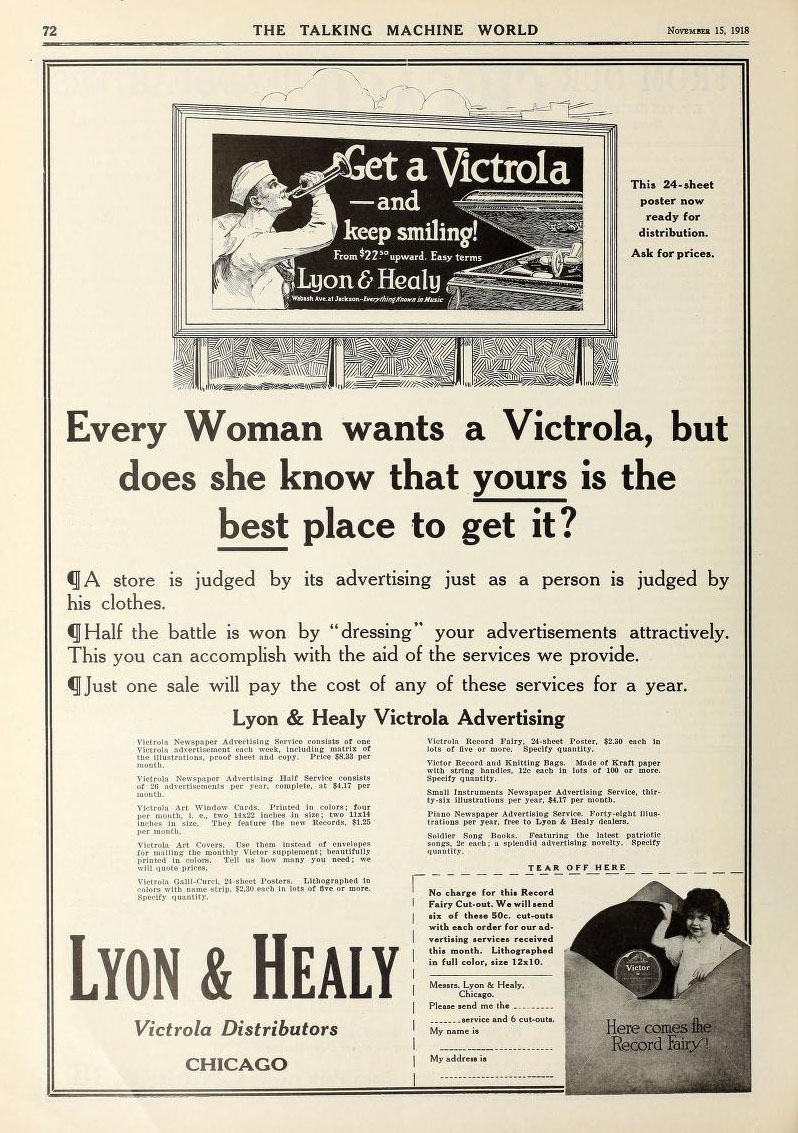 Victrola Advertising, The Talking Machine World, November 1918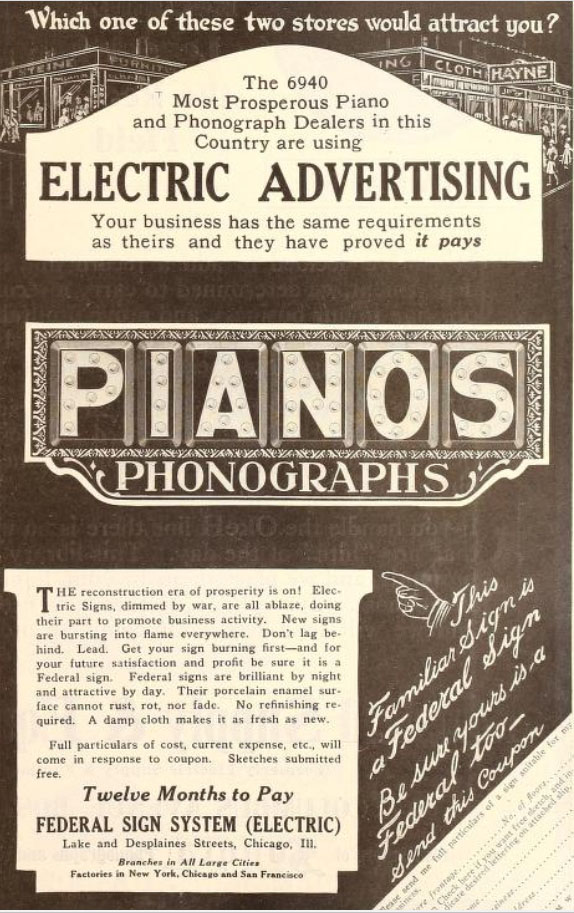 Electric Sign Advertising, The Talking Machine World, February 1919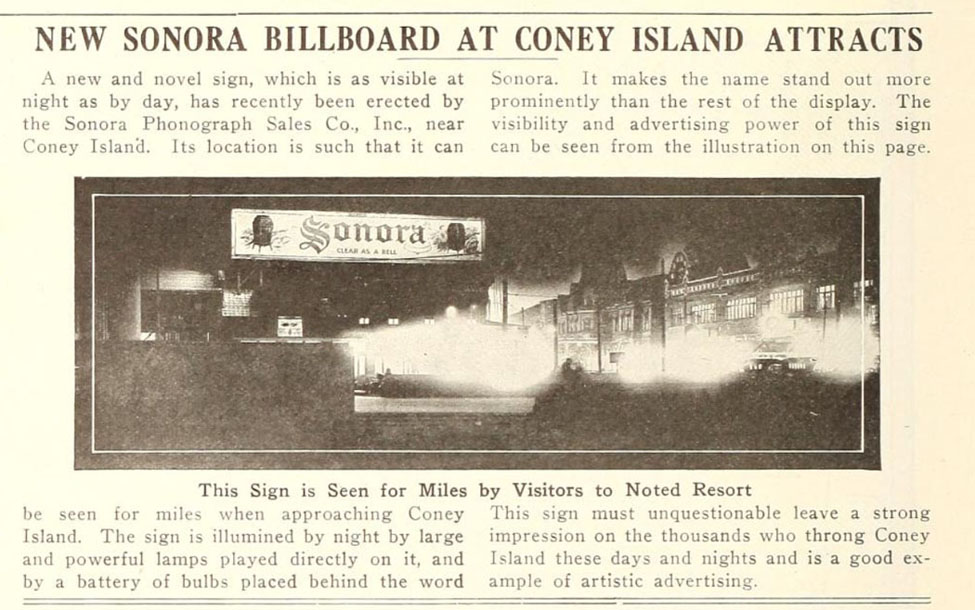 Sonora Billboard, The Talking Machine World, July 1919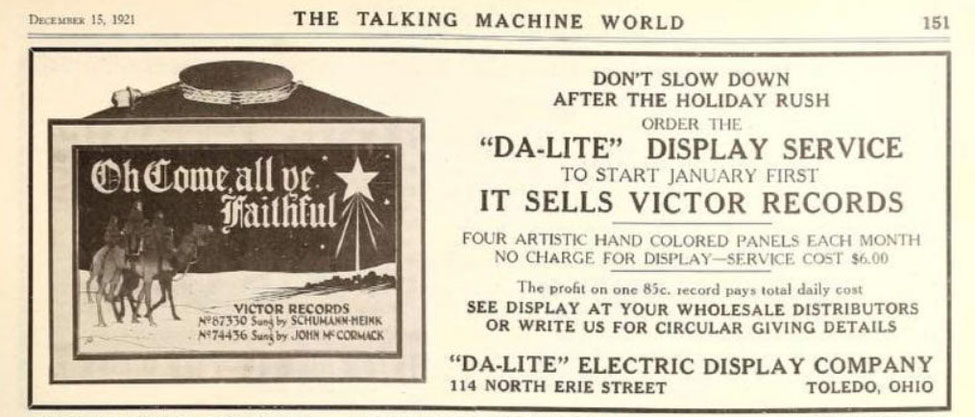 "DA-LITE" Displays, The Talking Machine World, December 15, 1921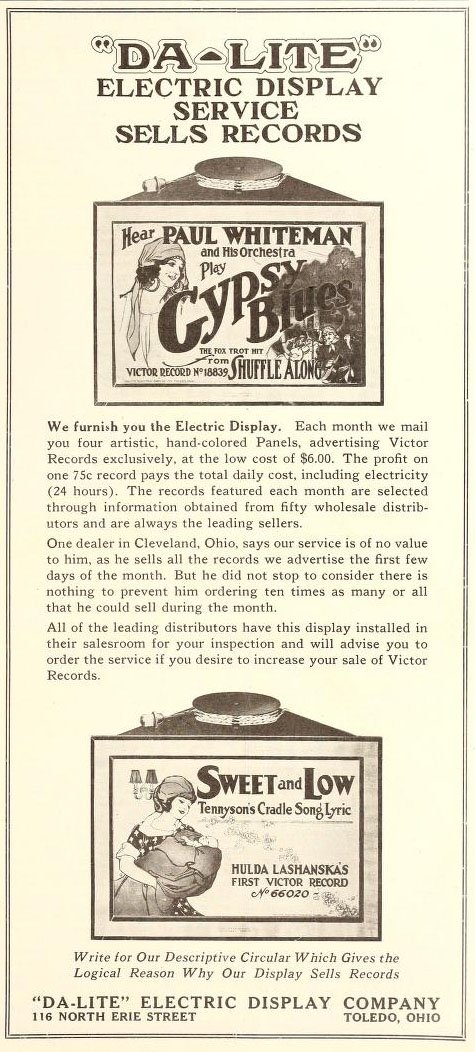 "DA-LITE" Displays, The Talking Machine World, February 15, 1922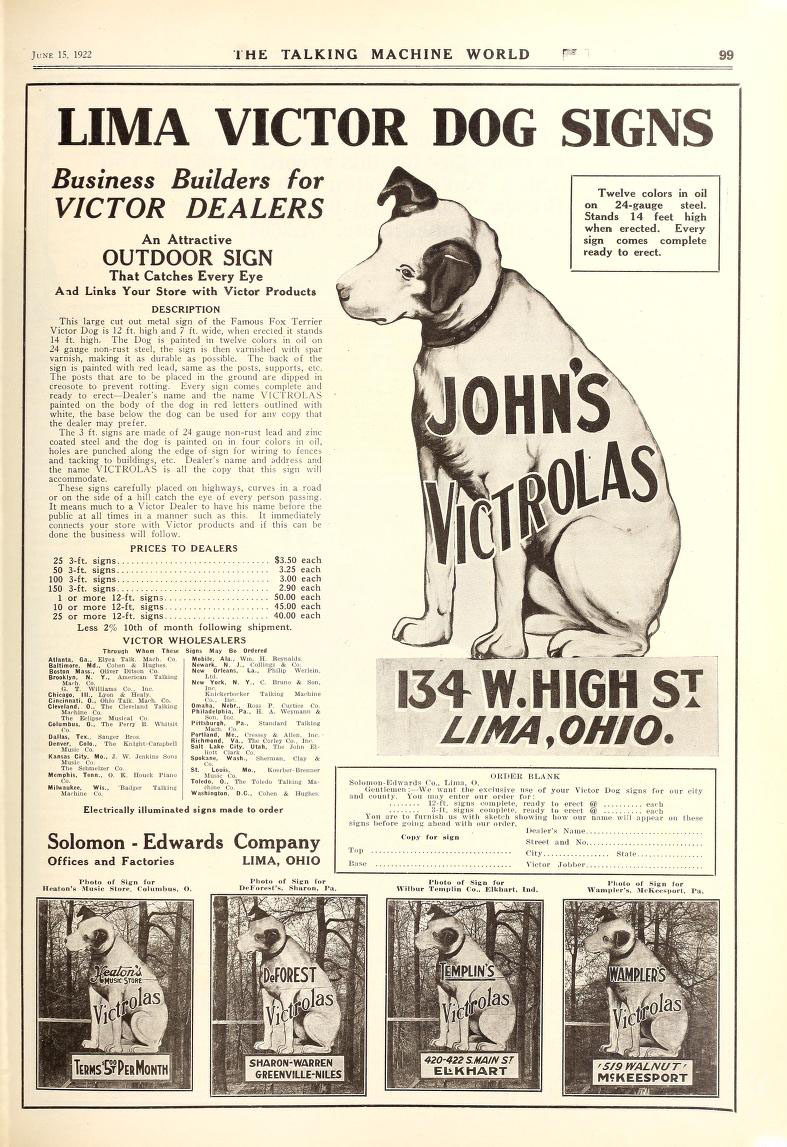 The Victor Outdoor Sign stands 14 ft. high when erected. 1922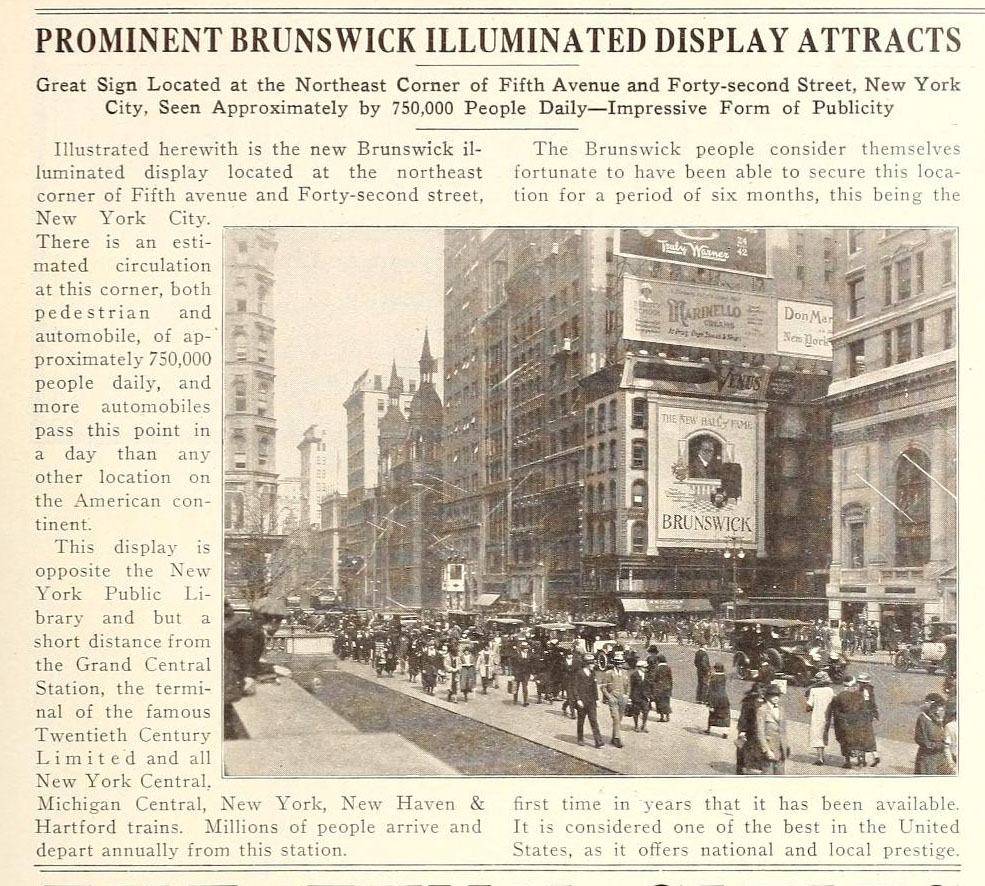 The Talking Machine World, November 1922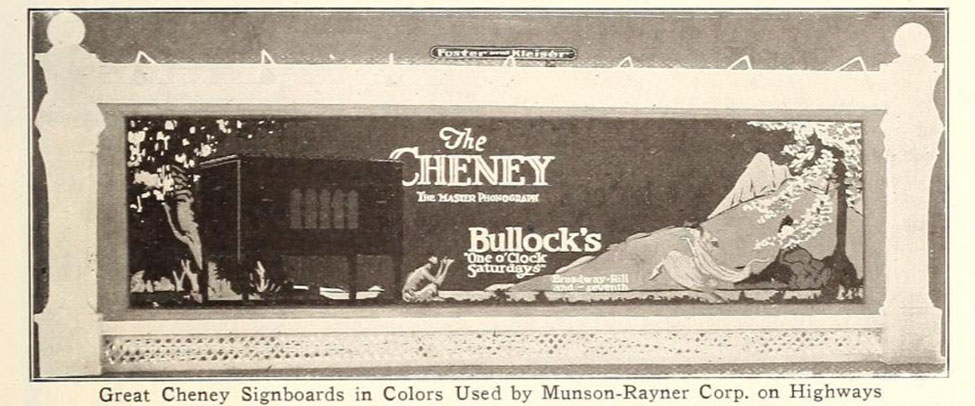 The Talking Machine World, August 1923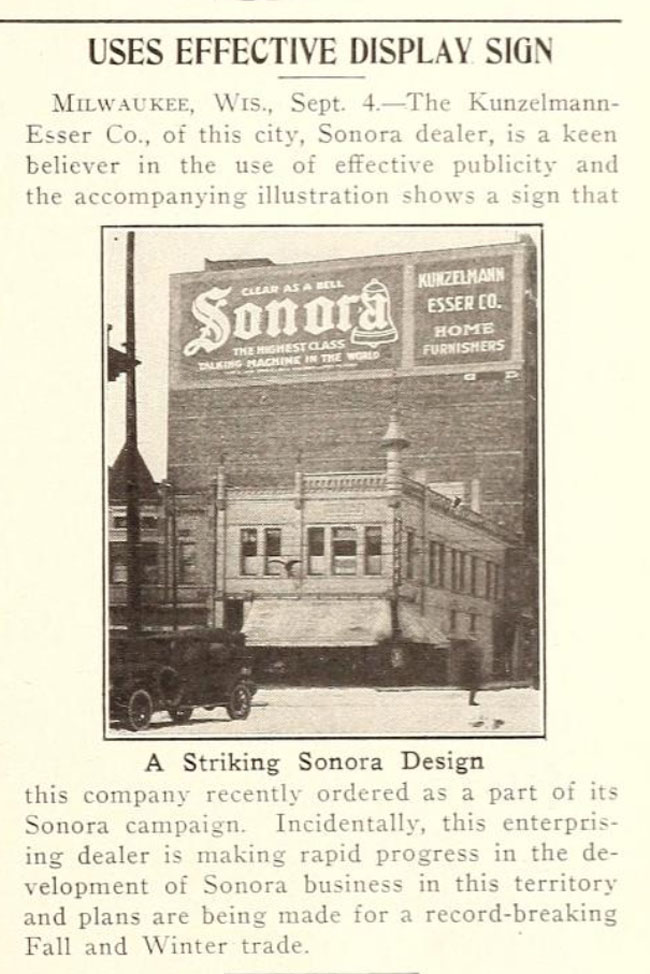 The Talking Machine World, September 1923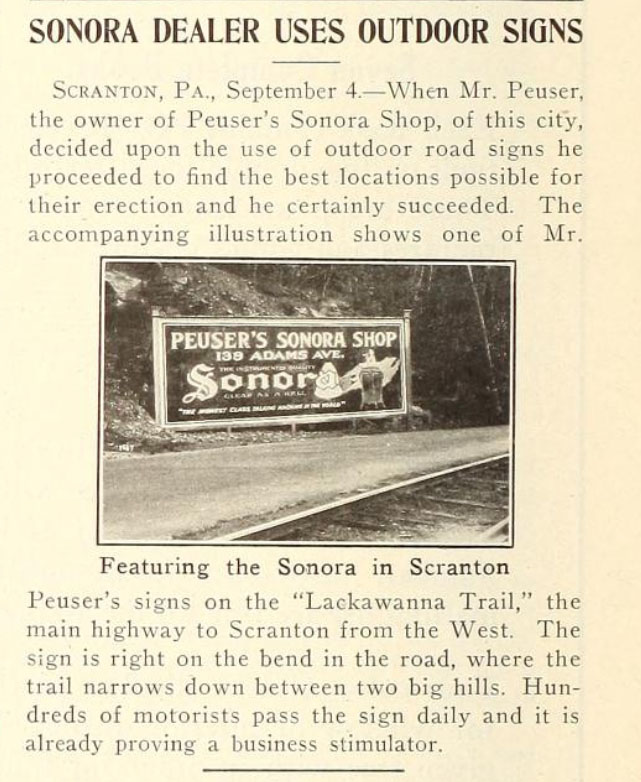 The Talking Machine World, September 1923